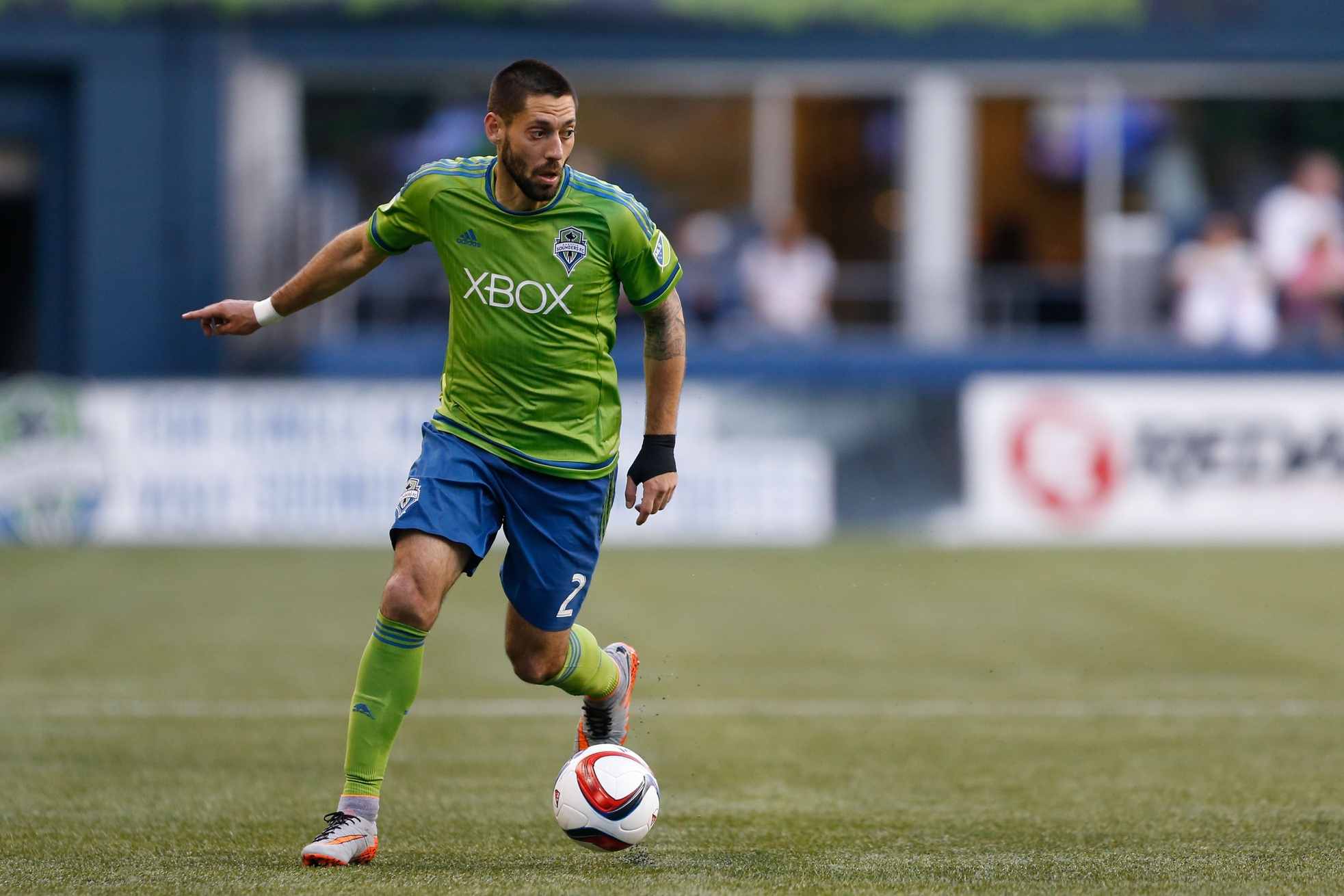 Photo by Jennifer Nicholson/USA Today Sports
By DAN KARELL
U.S. Soccer has taken a harsh view of Clint Dempsey's conduct during the Seattle Sounders defeat to the Portland Timbers in U.S. Open Cup action on June 16.
After a long review by the U.S. Open Cup Adjudication and Discipline Panel, Dempsey has been handed a six-game or two-year suspension from U.S. Open Cup play, whichever is the greater amount of time missed. Dempsey was also fined an undisclosed amount.
In short, Dempsey has been suspended for at least the next two seasons and he could potentially miss up to six years if the Sounders fall in their first Open Cup game every season.
Dempsey waived his right to appeal, per the release from U.S. Soccer.
The Sounders Designated Player was given a three-match suspension from MLS on June 19 for his actions towards referee Daniel Radford in the Timbers' 3-1 win over the Sounders. After protesting a call made by Radford in the second half, Dempsey was shown a yellow card and then a straight red, after knocking Radford's referee notebook to the ground, picking it up, and then ripping it to pieces.
Both MLS and the U.S. Open Cup panel considered Dempsey's actions to be referee abuse or assault. Dempsey was also fined an undisclosed amount by MLS.
Dempsey sat out the Sounders' 2-0 defeat to the San Jose Earthquakes last Sunday and the Sounders' 1-0 defeat at the Philadelphia Union last Wednesday. The final game Dempsey is suspended for in MLS is Sunday against the Portland Timbers in the Cascadia Cup.
———–
What do you think of this development? Agree with the suspension? Do you think it was too harsh?
Share your thoughts below.