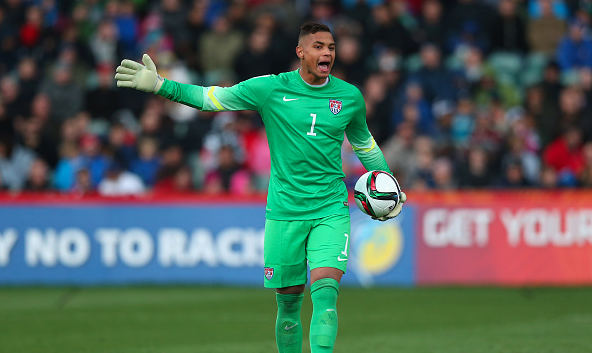 By RYAN TOLMICH
Facing elimination time and time again in a penalty kick shootout, Zack Steffen lived up to the hype and provided the U.S. a lifeline.
Steffen saved a pair of do-or-die penalty kicks to keep hopes alive for the U.S. Under-20 Men's National Team. Those saves, along with the handful of top-shelf stops he made during the match, helped him earn earn SBI'S U.S. Under-20 Man of the Match.
Despite falling in penalty kicks, the U.S. may have never reached the shootout if not for the play of Steffen, who provided a trio of big saves in the second half to keep Serbia off the board. Steffen's play in regular time proved to only be a preview of the levels he would reach in penalty kicks, as the goalkeeper twice played hero by recording saves to keep the U.S. alive.
The U.S. goalkeeper did everything the U.S. could have possibly asked of him in playing hero in both regular time and penalty kicks, earning Steffen MOTM honors over defenders Cameron Carter-Vickers and Matt Miazga.
What did you think of Steffen's performance? Which player stood out to you in the U.S.'s penalty kick loss to Serbia?
Share your thoughts below.