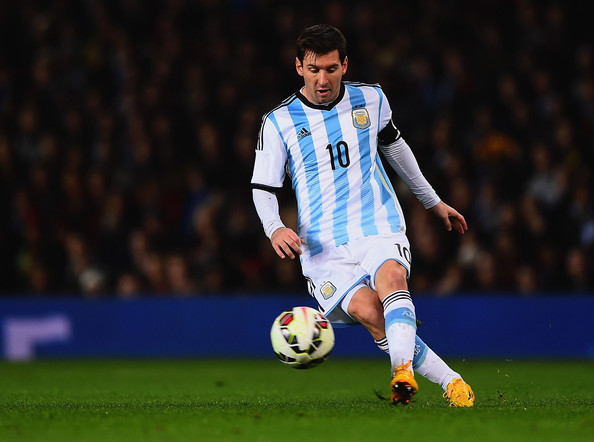 By COLE KELLOGG
With the Women's World Cup and Copa America reaching the deeper knockout rounds of the tournaments, vital matches will be taking place all over this weekend.
The Women's World Cup quarterfinals round kicks off today, as Germany face off with France in the most exciting matchup of the round. The USWNT will take on China later in the evening, with Australia playing Japan and England up against tournament hosts Canada on Saturday.
The Copa America is heating up, with Chile and Peru already through to the semifinals of the tournament. This weekend, two more giants of CONMEBOL will look to join the semifinals, with Argentina and Colombia going head to head on Friday and Brazil playing Paraguay on Saturday.
Elsewhere, the UEFA U-21 European Championships are heating up on Saturday, with Portugal playing Germany and Denmark playing Sweden in the semifinals of the competition.
Here's a closer look at this weekend's soccer on TV:
FRIDAY
4 p.m. – Fox  – Germany vs. France
7:30 p.m. – Fox – China vs. USA
7:30 p.m. – beIN Sports USA – Argentina vs. Colombia
9 p.m. – Univision Deportes – FC Dallas vs. Houston Dynamo
SATURDAY
11:50 a.m. – ESPNU – Portugal U-21 vs. Germany U-21
2:50 p.m. – ESPNU – Denmark U-21 vs. Sweden U-21
4 p.m. – Fox – Australia vs. Japan
5 p.m. – MLS Live – Toronto FC vs. D.C. United
5:30 p.m. – beIN Sports USA – Brazil vs. Paraguay
6 p.m. – ESPN2 – Mexico vs. Costa Rica
7 p.m. – MLS Live – Philadelphia Union vs. Montreal Impact
7:30 p.m. – Fox – England vs. Canada
7:30 p.m. – MLS Live – New England Revolution vs. Vancouver Whitecaps
8 p.m. – ESPN3 – Boca Juniors vs. Jacksonville Armada
8:30 p.m. – MLS Live – Sporting Kansas City vs. Colorado Rapids
10 p.m. – MLS Live – Real Salt Lake vs. Columbus Crew
10:30 p.m. – MLS Live – San Jose Earthquakes vs. LA Galaxy
SUNDAY
5 p.m. – ESPN2 – New York City FC vs. New York Red Bulls
7 p.m. – Fox Sports 1 – Seattle Sounders vs. Portland Timbers