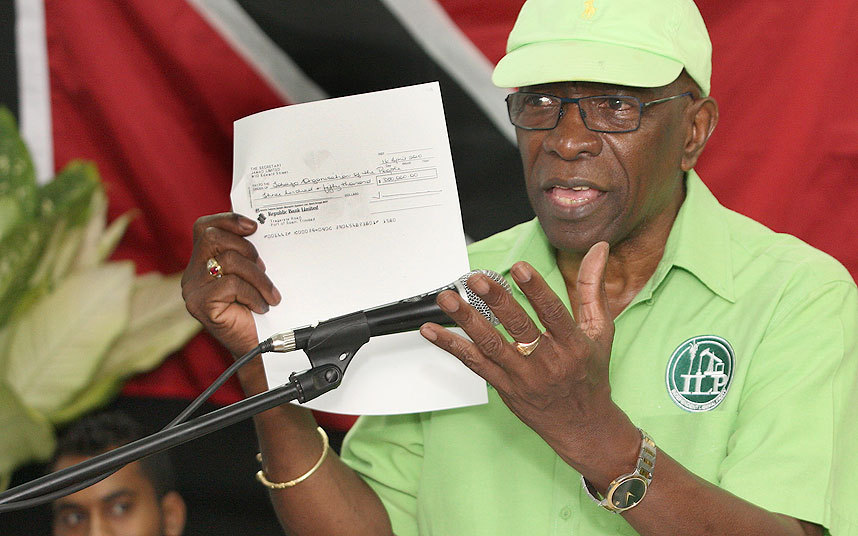 By DAN KARELL
Jack Warner continues to claim to this day that he's done nothing wrong, but if he's going to go down, he's going to take others with him.
In a nationally televised address, Warner addressed the nation to say that being indicted by the U.S. Department of Justice has made him fear for his life, and that he has information linking FIFA, and his former friend Sepp Blatter, to Trinidad and Tobago's 2010 parliamentary elections.
"I will no longer keep secrets for them who actively seek to destroy the country," Warner said, via the AP, adding later, "I reasonably actually fear for my life."
Minutes after the address aired on TV, Warner appeared at a rally for his political party, the Independent Liberal Party, and told those in the audience that he was turning over documents to his lawyers, as well as revealing that he wrote to Blatter, urging him to leave FIFA immediately.
Here's the video address:
https://youtu.be/ZcbuJVfhGnk