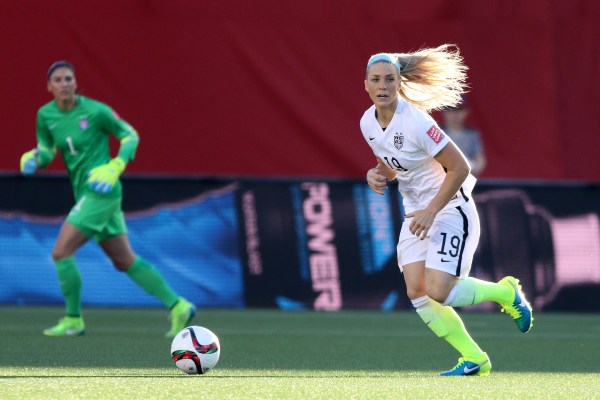 By COLE KELLOGG
Julie Johnston has been the breakout start of the Women's World Cup, and her latest performance was one of her best.
The U.S. Women's National Team defender turned in another dominant performance in the U.S. backline, and also contributed to the attack, setting up Carli Lloyd's game-winning goal. Johnston's complete showing earned her SBI's USWNT Woman of the Match honors.
Johnston edged out Carli Lloyd, Becky Sauerbrunn and Meghan Klingenberg for Woman of the Match honors.
What did you think of Johnston's performance? Which U.S. player impressed you the most against China? Think the U.S. be able to step it up against Germany in the semifinals?
Share your thoughts below.