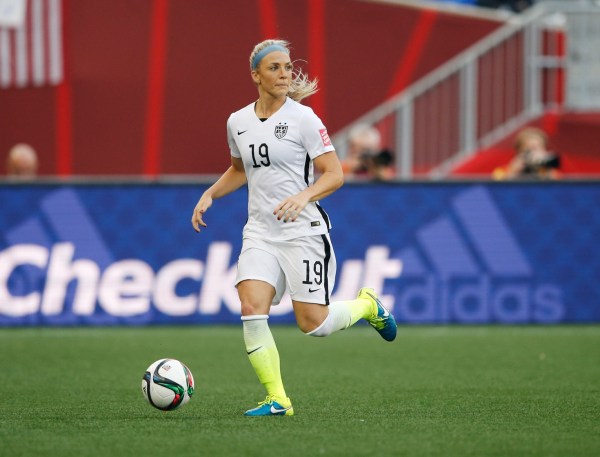 Photo by USA Today Sports
By RYAN TOLMICH
While the U.S. Women's National Team attack continued to sputter until the second half of Monday's match, the team's defense considered to thrive under the leadership of Julie Johnston.
Playing a key role in quelling a dangerous Colombia attack, Johnston did her role in earning the USWNT a clean sheet Round of 16 victory over Colombia while also claiming SBI's USWNT Woman of the Match honors.
In Colombia, Johnston and co. took on a team based on technique and trickery, but the defense never bit. Faced time and time again with the quick feet of Lady Andrade, Johnston was a rock at the back, never falling into Colombia's game by over-pursuing. Allowing just two less-than-memorable shots on target, Johnston led the way for a backline that was never truly threatened by a team that could have easily posed numerous problems.
Johnston's leadership and composure in defense were enough to beat out Alex Morgan and Megan Rapinoe for SBI's honors.
What did you think of Johnston's performance? Which player stood out to you in the USWNT's victory over Colombia?
Share your thoughts below.