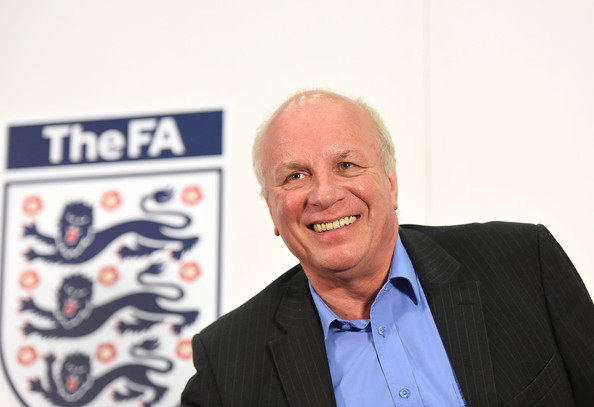 By RYAN TOLMICH
Sepp Blatter's resignation has led to many questions regarding the future of FIFA, and English FA chairman Greg Dyke thinks that the U.S. may be the answer to one of the more important ones.
Dyke says that the U.S. could host the 2022 World Cup should Qatar be stripped in the aftermath of Blatter's resignation. Dyke pointed to the fact that FIFA would be unlikely to award two straight World Cups to Europe, opening the door for the U.S. should drastic changes be made.
"The Swiss authorities are now looking at the awarding of the 2018 and 2022 World Cups," Dyke said. "If you've read all the journalism around it, you'd certainly have doubts about the Qatar World Cup. If that is shown to be true and they can demonstrate that there was corruption then of course it should be rebid.
"I think it would be pretty certain it wouldn't come to Europe — you wouldn't have two successive World Cups in Europe. So I would say it would be most likely to go to America, who were the runners up."
Here are some more news and notes to kick off your Wednesday morning:
REAL MADRID ANNOUNCE BENITEZ HIRE
After dismissing Carlo Ancelotti last week, Real Madrid have found their new man.
The club announced the hiring of manager Rafael Benitez on Wednesday. The Spanish manager will take charge on a three-year deal.
Bentiez, who won the 2005 Champions League with Liverpool and 2013 Europa League with Chelsea, has also had spells with Napoli, Inter Milan, Valencia and the Real Madrid U-19s.
ANCELOTTI REJECTS AC MILAN RETURN IN FAVOR OF REST PERIOD
Carlo Ancelotti left Real Madrid just over a week ago and the Italian manager is in no rush to jump back into the game.
Ancelotti announced via Twitter that he has denied overtures from former club AC Milan in favor of a rest period. Ancelotti played for Milan from 1987-92 and managed the club from 2001-09, capturing two Champions League crowns in the process.
"Thanks to (AC Milan) for their support interest," Ancelotti said. "It was hard to say no to such beloved club to me but I need some rest. I wish them the best."
PORTUGAL SEALS ADVANCEMENT IN U-20 WORLD CUP
The U.S. Under-20 Men's National Team sealed a spot in the knockout rounds of the U-20 World Cup on Tuesday, and another team did the same just one day later.
Portugal locked up a spot in the knockout stages Wednesday with a 4-0 victory over Qatar. After defeating Senegal, 3-0, in their tournament opener, Portugal were led by a brace from Ivo Rodriguez.
In other action, Colombia drew Senegal, 1-1, to give itself a good chance at advancement from Group C. Meanwhile, Group D remains a four-way tie as Mexico topped Uruguay, 2-1, and Serbia bested Mali, 2-0.
QUICK KICKS
Jordi Alba has signed a new deal with Barcelona. (REPORT)
Sunderland midfielder Adam Johnson has denied the child sex charges levied against him in a court appearance. (REPORT)
Petr Cech is reportedly looking for a move to Arsenal in an effort to keep his family in London. (REPORT)
Argentina defender Martin Demichelis will retire from the international game following the Copa America to focus more on Manchester City. (REPORT)
Liverpool will reportedly keep manager Brendan Rodgers after positive talks were held between him and the club's leadership. (REPORT)
—
What do you think of Dyke's comments? How will Benitez fare with Real? What do you expect from Ancelotti going forward?
Share your thoughts below.