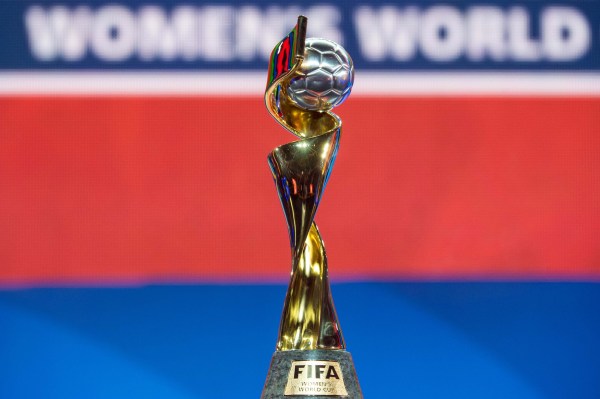 Photo by Marc DesRosiers/USA Today Sports
By MATT STYPULKOSKI
Four years after Japan's triumph in Germany, the 2015 Women's World Cup is set to be contested on turf on Canadian soil.
The U.S. Women's National Team is one of 24 teams vying for the World Cup title, an honor which would be the USWNT's first since 1999 if it won.
The tournament will kick off on June 6 and run through July 5, a date which will see a champion crowned at Vancouver's BC Place. Along the way, several of the world's powers will stake their claim for the highest honor in women's soccer while others look to cement a spot among the recognized elite.
Have a look at SBI's Women's World Cup preview, highlighting the teams, players and matches to watch throughout the tournament:
GROUP A
TEAMS: Canada, China, Netherlands, New Zealand
TEAM TO WATCH: Canada. Playing on home soil, Canada is also likely Group A's best team, entering the tournament ranked eighth in the world. Having come so close to making it to the Gold Medal game in the last Olympics, this Canadian team, led by Christine Sinclair, has all of the motivation needed to get off to a hot start in Group A.
GAME TO WATCH: Netherlands vs. Canada. The hosts collide with one of the tournament's dark horses on June 15, posing one of the more interesting matches of the group stage. The Dutch, led by 18-year-old forward Vivianne Miedema, have never been to a Women's World Cup, but have earned the reputation as one of the teams to watch to make a deep run. A match-up against Canada should be a good barometer of just how serious the Netherlands' claim is to the status of a true contender.
PLAYER TO WATCH: Christine Sinclair. The Canadian captain is one of the game's biggest stars, and will be expected to lead the way for the hosts. A veteran of three World Cups and two Olympic Games, Sinclair is a seven-times nominee for FIFA Player of the Year. If Canada is to make a run through this tournament, it will be under the direction of Sinclair and her goals from up top.
GROUP B
TEAMS: Germany, Ivory Coast, Norway, Thailand
TEAM TO WATCH: Germany. The Germans are good, very good. Ranked tops in the world, Germany has a legitimate chance to be a part of an unprecedented matching of the men's successes of last year's World Cup in Brazil. However, the Germans will be significantly weakened without the presence of reigning Player of the Year Nadine Kessler, putting just a little bit of doubt into how strong this German team can really be.
GAME TO WATCH: Germany vs. Norway. The two traditional European powers collide on June 11 in a match-up of the two favorites to advance from the group. Norway was a force two decades ago, and appears to be on the upswing in terms of success on the international stage. That road to success goes through Germany, and an upset of the group favorites could go a long way towards giving Norway confidence to go on a big-time tournament run.
PLAYER TO WATCH: Nadine Angerer. Like her male counterpart Manuel Neuer, Germany's top goalkeeper Angerer can change a game from between the pipes. Facing group rivals Norway in the 2013 Euro finals, Angerer made a pair of penalty kick saves to lead Germany to a 1-0 victory. With Kessler out, Angerer may not have as many goals to work with from her midfield and forward units, adding a bit more pressure to prevent the opposition from getting a jump on the top-ranked team.
GROUP C
TEAMS: Japan, Switzerland, Ecuador, Cameroon
TEAM TO WATCH: Japan. As Americans will well remember, the Japanese are the reigning Women's World Cup champions after knocking off the USWNT in penalty kicks four years ago. Japan is still a formidable side and should once again be among the elite teams vying for the trophy this time around.
GAME TO WATCH: Japan vs. Switzerland. While Japan has been dealt a relatively simple group, this match could provide a bit of a stumbling block if the titleholders are not careful. Despite this being their Women's World Cup debut, the Swiss are currently No. 19 in FIFA's rankings and have two dangerous forwards in Ramona Bachmann and Ana-Maria Crnogorcevic.
PLAYER TO WATCH: Homare Sawa. After scoring a stoppage-time equalizer in the 2011 final that propelled Japan to glory, Sawa is back for a record sixth World Cup appearance. The one-time Ballon d'Or winner, who has scored 83 international goals, also enters the tournament just two appearances shy of 200 caps and is expected to play a major role once again in Japan's quest for the title.
GROUP D
TEAMS: United States, Sweden, Australia, Nigeria
TEAM TO WATCH: United States. The United States hasn't won a Women's World Cup since its famous penalty-kick triumph over China at the Rose Bowl in 1999. And while three World Cup cycles without a title wouldn't phase most countries, it has felt like an eternity for American fanss. While they haven't been in the greatest form of late, the Yanks are still the No. 2 team in FIFA's rankings and have more than enough talent to potentially leave Canada with a trophy in tow.
GAME TO WATCH: United States vs. Sweden. Every game in this "Group of Death" should be interesting, but no match-up will be more fascinating than when the U.S. goes up against its old coach. Pia Sundhage now leads her native Sweden, which enters the tournament ranked No. 5 and has more than enough talent to push the Americans. A little inside information from Sundhage on how the Americans operate can't hurt, either, further making this an intriguing encounter.
PLAYER TO WATCH: Sydney Leroux. This one is easy. Leroux dreamed of playing for the United States as a girl, but that hasn't made her any more palatable to Canadian fans who feel she abandoned her home country. Leroux grew up just outside Vancouver and if she wants to fully realize her dream of lifting the World Cup trophy in red, white and blue, she'll have to return to her old city to do it. B.C. Place is set to hot both the Americans' final group-stage matches and the tournament's final. Add in the fact that Leroux is a lethal goalscorer and often plays the crucial super-sub role for the U.S. and her performances become must-see TV.
GROUP E
TEAMS: Brazil, South Korea, Spain, Costa Rica
TEAM TO WATCH: Brazil. The Brazilian side may no longer be what it was in its heyday, but it's still a strong enough force to be the heavy favorite in this group. After being eliminated in the quarterfinals on penalties following a last-ditch, stoppage-time equalizer by the U.S. last time around, Brazil should be hungry to make its mark on this tournament.
GAME TO WATCH: Brazil vs. Spain. The sight of these two countries squaring off on is enough to make any soccer fan's mouth water. While the likes of Neymar and David Silva won't be on display, Brazil's Marta, Cristiane and Formiga and Spain's Veronica Boquete and Sonia Bermudez bring plenty of firepower to the table for this match.
PLAYER TO WATCH: Veronica Boquete. The Spanish forward has a tremendous goal-scoring record for her country, having bagged 30 goals in just 45 appearances. Boquete signed for Bayern Munich on May 27, following a successful stint at FFC Frankfurt. Prior to that, she bounced around the U.S., spending time with the Portland Thorns in 2014 and the Philadelphia Independence, Chicago Red Stars and Buffalo Flash before that.
GROUP F
TEAMS: Colombia, England, France, Mexico
TEAM TO WATCH: France. The French outscored opponents 54-3 in qualifying and enter the tournament ranked third in the world. With such a high-powered attack, few teams will be able to contain a French forward unit featuring Eugenie Le Sommer, Gaetene Thiney, and Marie-Laure Delie. With the 2019 tournament to be hosted in their home country, the French will likely use the 2015 edition to emerge as a legitimate world power.
GAME TO WATCH: France vs. England. Two European powers go head-to-head on June 9 in the group's opening game. The two teams are highly favored to emerge from the group, but the sporting rivalry between the two countries should make their group stage match-up a fierce one.
PLAYER TO WATCH. Louisa Necib. Widely regarded as one of the best midfielders in the world, the French attacker will combine with Le Sommer frequently to spearhead France's relentless attack. Necib has plenty of dribbling flair, and famously broke the ankles of USWNT defender Ali Kreiger in France's February victory. Her ability to create, as well has her ability to rifle off shots, makes Necib a dangerous one to watch throughout the tournament.