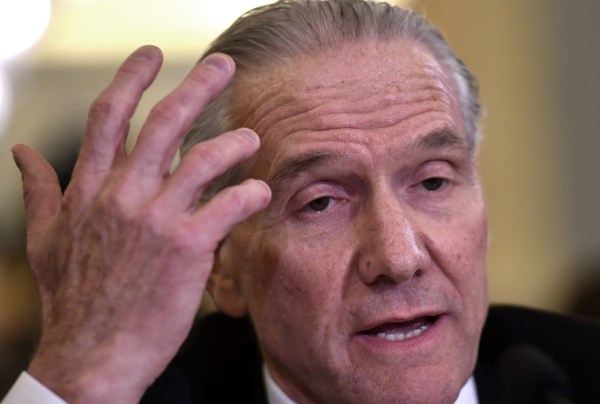 By IVES GALARCEP
U.S. Soccer CEO Dan Flynn is normally a behind-the-scenes official, but on Wednesday he was front and center in the eye of the FIFA corruption storm as he faced hard questions from a U.S. Senate subcommittee about U.S. Soccer's knowledge of FIFA and CONCACAF corruption.
Flynn denied knowledge of any corruption within FIFA or CONCACAF prior to the emergence of a federal investigation that led to arrests of several high-ranking FIFA officials last month.
"I had no hard evidence (of corruption)," Flynn told the Senate's Commerce subcommittee on Consumer Protection. "We wanted to continue to participate to try to influence the organization as one of 209 members. The second choice we had was to opt out (of FIFA), and with that comes a series of ramifications. We no longer have a seat at the table. We no longer are involved in competitions. Olympics, World Cups, any competitions.
"And it has far-ranging ramifications for U.S. Soccer and the business model of soccer in our country."
Flynn, who appeared nervous at times, and consulted with his lawyer before certain points of hiss testimony, admitted to feeling uncomfortable at times when dealing with CONCACAF officials.
"There were moments I would describe – if I had a level of discomfort, I would not participate and I would just get myself out of any situation that offered any level of discomfort," said Flynn, who stated he never discovered tangible evidence of corruption during his interactions with CONCACAF. "I wouldn't say evidence. I'd say I think it was the comfort level."
"If there were cold facts, I would have brought that to the attention of the appropriate people," Flynn said. "There was nothing in the way of any facts that I could take to anybody else. Obviously I would consult our outside counsel, but that's as far as I would take it."
Though Flynn measured his words carefully, one person who did not mince words during the hearing was British investigative journalist Andrew Jennings, who bashed FIFA and slammed U.S. Soccer for not doing more to stop FIFA and CONCACAF corruption.
Here is Jennings' opening statement to the subcommittee:
What did you think of the Senate hearing? Think U.S. Soccer officials should share in the blame for CONCACAF and FIFA corruption?
Share your thoughts below.