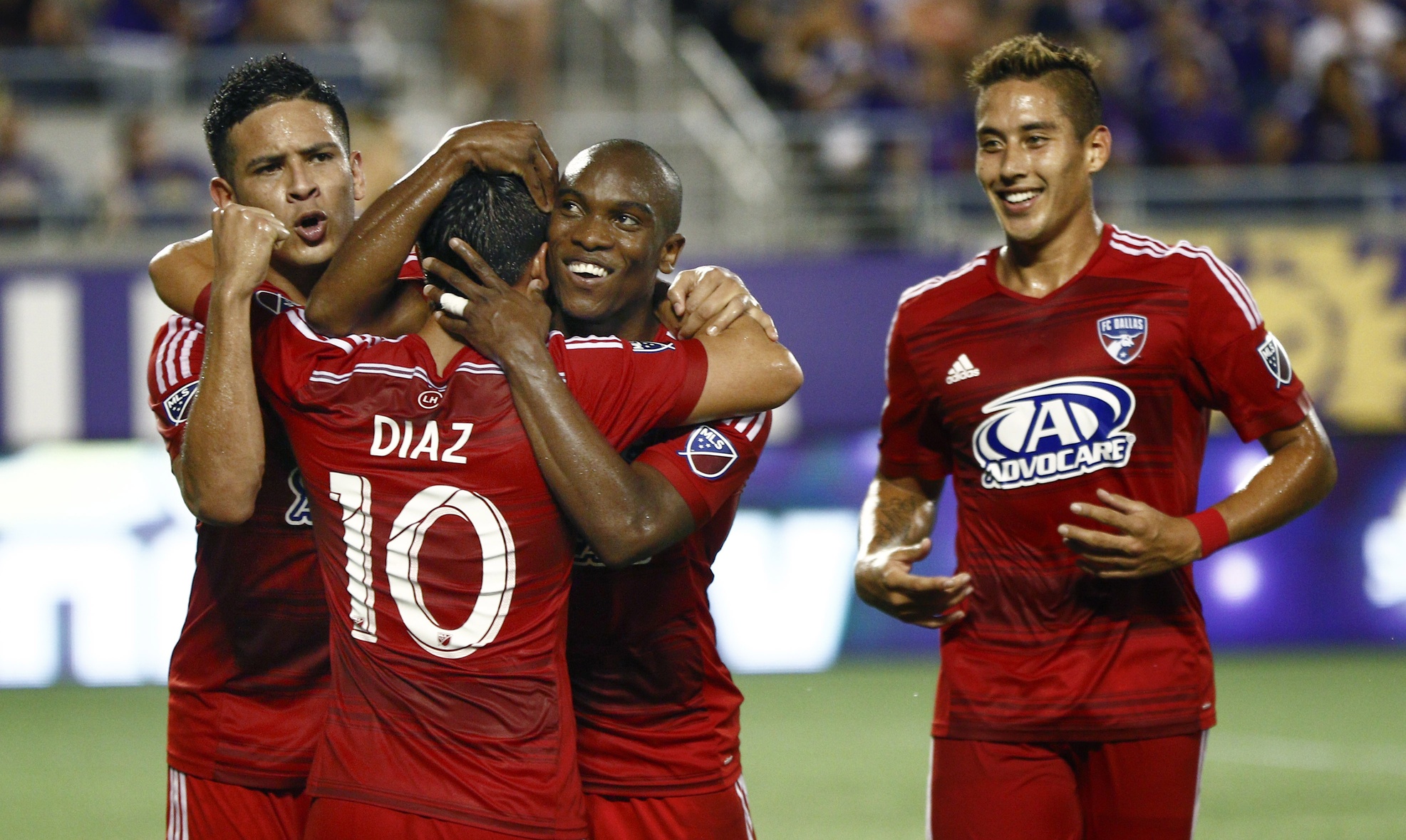 Photo by Reinhold Matay / USA Today Sports Images
By MIKE GRAMAJO 
ORLANDO, Fla. — Orlando City played its first-ever Major League Soccer fixture without its star player and leading goalscorer Kaka on Saturday night.
The outcome was a noticeable one as FC Dallas cruised past a Orlando City with a 2-0 victory in front of 30,513 at the Citrus Bowl.
Mauro Diaz opened the scoring for FCD before the halftime whistle after converting on a penalty kick, and David Texeira sealed the win in the 64th minute after striking from close range to extend the club's unbeaten streak to four games.
"Long 90 minutes," Orlando City bossman Adrian Heath told reporters. "We looked lethargic, lacking in energy and probably got what we deserved, which was nothing. It's probably the easiest three points on the road that Dallas would get this season."
Adrian Heath's men finished the game with 10-men after Luke Boden was shown a second yellow card. That followed a devastating moment for Carlos Rivas, whose missed penalty kick cost vital momentum in the dying minutes of the game.
FC Dallas seemed to be in control for a majority of the game, including in the statistical category. Orlando City, who has dominated most of all its matches on possession, was outclassed by Dallas who held onto the ball for 52.6 percent of the game. Dallas outshot Orlando nine to five, all nine of FC Dallas' shots culminated in the first half.
"Hopefully its one of them days where its a bad day in the office," Heath added on the loss. "Hopefully we have some people coming back, and we need them. We're literally on the bare bones. We're trying to bring people in to help the group."
Orlando City will try to bounce back when they host the New York Red Bulls on Saturday night. FC Dallas returns home on Saturday, as well, to host DC United at Toyota Stadium.