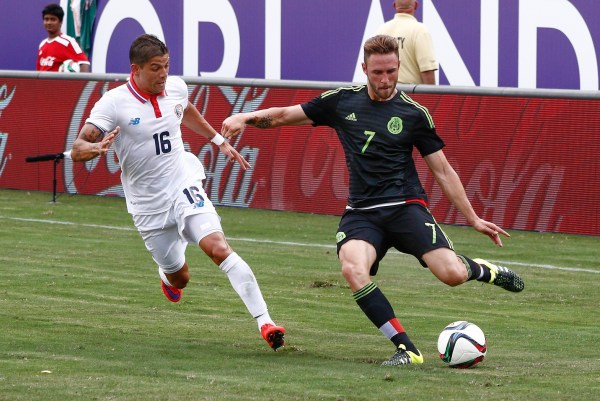 By DAN KARELL
Two years after seeing the U.S. Men's National Team claim its fifth trophy, the 2015 Gold Cup kicks off Tuesday night with a spot in the Confederation's Cup up for grabs.
Entering as reigning champions, the Americans could secure an automatic berth into the Confederations Cup with a Gold Cup title, but standing in their way will be a tough group of contenders that could easily disrupt head coach Jurgen Klinsmann's plans.
Once again leading the charge is Mexico, which despite some key injuries, enter the Gold Cup with a roster that might just be the most formidable in the region. Meanwhile, even a shorthanded Costa Rica team could pose major threats on the heels of a World Cup run, while typical contenders Honduras, Panama and El Salvador each boast strong teams that could make noise in the group stages in beyond.
Here is a closer look at the field for the 2015 Gold Cup below:
GROUP A
Schedule:
Toyota Stadium, Frisco, Texas
Tuesday: Panama vs. Haiti
Tuesday: USA vs. Honduras
Gillette Stadium, Foxborough, Mass.
Friday: Honduras vs. Panama
Friday: USA vs. Haiti
Sporting Park, Kansas City, Kan.
July 13: Haiti vs. Honduras
July 13: Panama vs. USA
HAITI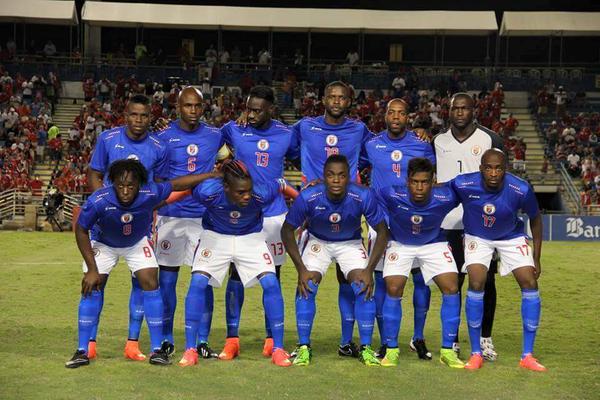 PLAYERS TO WATCH: Kervens Belfort, James Marcelin, Wilde Donald Guerrier, Judelin Aveska
TOURNAMENT HISTORY: Haiti has participated in five Gold Cups, making it to the quarterfinals on two occasions. They've made the Gold Cup in four of the last five editions. 
OUTLOOK: Heading into a group with three of the more experienced teams in the tournament, Haiti enters as major underdogs in Group A. Much of the team's hopes will lie on Kervens Belfort, whose performance at the 2014 Caribbean Cup saw the forward finish as joint top scorer. If Belfort can create some magic, Haiti could snag a result or two, but overall, it will be a tough task for the Haitians to make any sort of dent in a group with three much stronger sides.
—————–
HONDURAS
Photo by Kevin Jairaj/USA Today Sports
PLAYERS TO WATCH: Oscar Boniek Garcia, Andy Najar, Maynor Figueroa, Anthony Lozano
TOURNAMENT HISTORY: Honduras has participated in 17 Gold Cups in their history, and have made the semifinals in the last three straight tournaments. Los Catrachos won the tournament in 1981 and finished as runner-up in 1985 and 1991.
OUTLOOK: After a disastrous showing at the Copa Centroamericana last fall, Honduras needed to win a two-game playoff against French Guiana to qualify for the 2015 Gold Cup. Los Catrachos always seem to raise their game at the Gold Cup and build off their World Cup qualification successes, but this year's team has a much different feel to teams in the past. Honduras are without the likes of Roger Espinoza, Jerry Bengtson, Carlo Costly, and Victor Bernardez, among others. At the same time, players such as Anthony Lozano, Bryan Acosta, and Henry Figueroa have a chance to make a name for themselves in the USA.
—————–
PANAMA
Photo by Gary A. Vasquez/USA TODAY Sports
PLAYERS TO WATCH: Gabriel Torres, Blas Perez, Anibal Godoy, Jaime Penedo
TOURNAMENT HISTORY: Panama has played in the Gold Cup on six occasions, finishing as runner-up twice, including in the 2013 edition.
OUTLOOK: Coming off a surprising runner-up appearance and pushing Mexico to the brink of World Cup qualification, Panama are looking to prove that the last two years weren't a fluke. Captain Felipe Baloy was left off the roster, meaning youngsters Harold Cummings and Erick Davis will have to step up along the backline to fill that void. If Gabriel Torres can rediscover his 2013 Gold Cup form, he could be the difference maker for the team.
—————–
UNITED STATES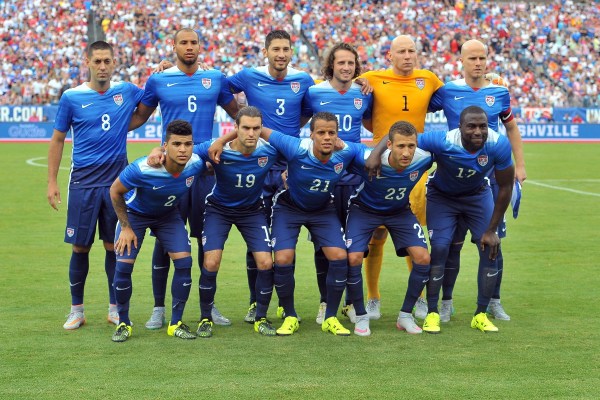 Photo by Jim Brown/USA Today Sports
PLAYERS TO WATCH: Michael Bradley, Clint Dempsey, Jozy Altidore, Fabian Johnson
TOURNAMENT HISTORY: The U.S. Men's National Team have played in 14 straight Gold Cup tournaments, winning the title on five occasions. They won in 1991, 2002, 2005, 2007, and 2013, and finished as runner-up in 2009 and 2011.
OUTLOOK: With a place in the 2017 Confederations Cup on the line, head coach Jurgen Klinsmann has named a strong squad that has a nice blend of youth and veteran savvy. The U.S. will depend on the play of captain Michael Bradley, forwards Clint Dempsey and Jozy Altidore, defender Omar Gonzalez, and goalkeeper Brad Guzan, but Klinsmann isn't afraid to start youngsters like Gyasi Zardes, Mix Diskerud, DeAndre Yedlin, and Ventura Alvarado. If they play to their potential, the U.S. should be a lock for the final.
—————–
GROUP B
Schedule:
StubHub Center, Carson, Calif.
Wednesday: Costa Rica vs. Jamaica
Wednesday: El Salvador vs. Canada
BBVA Compass Stadium, Houston, Texas
Saturday: Jamaica vs. Canada
Saturday: Costa Rica vs. El Salvador
BMO Field, Toronto, Canada
July 14: Jamaica vs. El Salvador
July 14: Canada vs. Costa Rica
CANADA
PLAYERS TO WATCH: Simeon Jackson, Jonathan Osorio, Russell Teibert, David Edgar
TOURNAMENT HISTORY: Canada have participated in the Gold Cup 14 times, winning the tournament twice, in 1985 and 2000. Canada also finished in third place twice, but haven't made it out of the group stage since 2009.
OUTLOOK: Coming off their dismal 2013 Gold Cup performance, Canada are hoping to turn a new leaf with a burgeoning crop of young players. Will Johnson misses out of at least the group stage as he recovers from injury but youngsters like Jonathan Osorio, Kyle Bekker, Samuel Piette, and Russell Teibert are two years older and two years wiser. Canada has its work cut out to make it out of the group stage, but they're arguably more prepared than two years ago, when they were too green and ended up red in the face.
—————–
COSTA RICA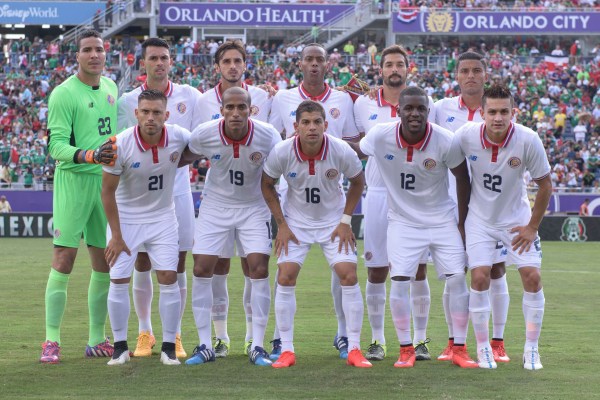 Photo by Jerome Miron/USA Today Sports
PLAYERS TO WATCH: Joel Campbell, Celso Borges, Bryan Ruiz, Giancarlo Gonzalez
TOURNAMENT HISTORY: Costa Rica has played in 17 of the 22 CONCACAF tournaments, winning the inaugural tournament in 1963, then again in 1969, and then again 20 years later in 1989. They finished in third place in 2009 but have been knocked out in the quarterfinals in 2011 and 2013.
OUTLOOK: Injuries have robbed Costa Rica of a handful of starters from last year's inspirational World Cup performance, but Los Ticos still bring to the USA a strong team to contend for the title. Even without Keylor Navas in goal, Costa Rica still have one of the best spines in CONCACAF, with Giancarlo Gonzalez in central defense, Celso Borges and Jose Miguel Cubero in central midfield, as well as Alvaro Saborio up top. They have a shot of getting to the final four of the tournament, and potentially can go farther.
—————–
EL SALVADOR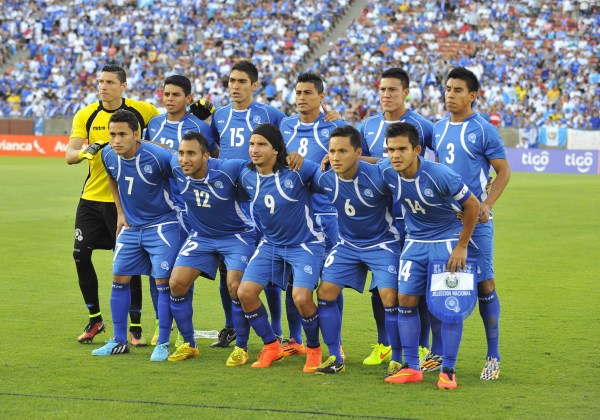 Photo by Gary A. Vasquez/USA Today Sports
PLAYERS TO WATCH: Andres Flores, Arturo Alvarez, Richie Menjivar, Rafael Burgos
TOURNAMENT HISTORY: The 2015 Gold Cup will be El Salvador's ninth tournament appearance, with four previous showings, including 2011 and 2013, yielding appearances in the quarterfinal stage.
OUTLOOK: Having run into buzzsaws in Panama and the U.S. in the team's past two quarterfinal appearances, El Salvador has a chance to do one better in this year's tournament. Despite struggling for goals in the Central American Cup, El Salvador's midfield, featuring captain Andres Flores and Orlando City upstart Darwin Ceren, are good enough to go toe-to-toe with many in the region. If forward Rafael Burgos can provide some goals, El Salvador has a chance to push on through yet another group stage.
—————–
JAMAICA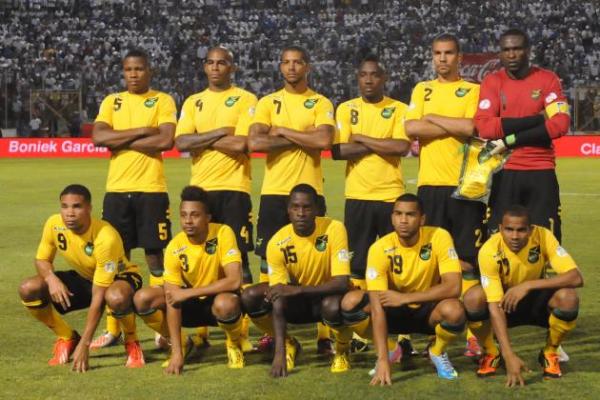 PLAYERS TO WATCH: Giles Barnes, Darren Mattocks, Je-Vaughn Watson , Rodolph Austin
TOURNAMENT HISTORY: Jamaica will be making the nation's ninth Gold Cup appearance, and first since 2011. The Reggae Boyz's best finish came in 1993 with the honors of a third place medal.
OUTLOOK: As per usual, Jamaica will boast a lineup with plenty of speed, but it's the increased technical acumen that has made Jamaica all the more dangerous. Fresh off a Copa America campaign that gave the country a lesson in facing off with the world's best, Jamaica is armed with experience in the forms of Giles Barnes, Rodolph Austin and Je-Vaughn Watson, while the speed of Darren Mattocks could cause teams fits. Jamaica continues to steadily improve and could take a giant leap with an impressive Gold Cup performance.
—————–
GROUP C
Schedule:
Soldier Field, Chicago, Ill.
Thursday: Trinidad & Tobago vs. Guatemala
Thursday: Mexico vs. Cuba
University of Phoenix Stadium, Glendale, Ariz.
Sunday: Trinidad & Tobago vs. Cuba
Sunday: Guatemala vs. Mexico
Bank of America Stadium, Charlotte, NC
July 13: Mexico vs. Trinidad & Tobago
July 13: Cuba vs. Guatemala
—————–
CUBA
PLAYERS TO WATCH: Yenier Marquez, Ariel Martinez, Jorge Luís Clavelo, Alain Cervantes
TOURNAMENT HISTORY: Cuba has made seven prior Gold Cup appearances, with the team's best finishes coming in quarterfinal appearances in 2003 and 2013
OUTLOOK: Cuba enters the tournament as a bit of an unknown, as all 23 players that comprise the team's roster feature domestically. Ranked 107th in the world, Cuba will be led by veteran Yenier Marquez, who, at 36 years of age, has collected 123 caps and is by far the most experienced player on the Cuban roster. In terms of goals, one player to look out for will be Ariel Martinez, who netted a hat-trick in the 2013 Gold Cup against Beliz. If Martinez can fire once again, Cuba may just be able to turn some heads in a group that is somewhat open behind Mexico.
—————–
GUATEMALA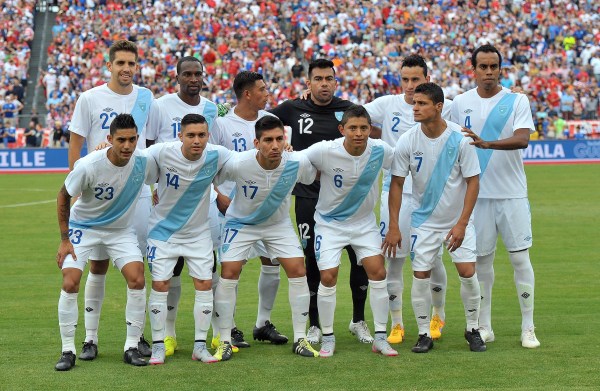 Photo by Jim Brown/USA Today Sports
PLAYERS TO WATCH: Marco Pappa, Carlos Ruiz, Moises Hernandez, Elias Vasquez
TOURNAMENT HISTORY: Guatemala has participated in 10 Gold Cups in their history, but have not featured since the 2011 tournament. The team's best performance came in a fourth-place finish in the 1996 tournament.
OUTLOOK: Finalists in the 2014 Central American Cup, Guatemala has improved vastly since the team's last Gold Cup appearance in 2011. This time around, Guatemala will be led by Seattle Sounders midfielder Marco Pappa, who claimed the Golden Ball and Golden Boot in last year's Central American Cup. Joining Pappa will be longtime MLS veteran and current Municipal star Carlos Ruiz, the team's all-time leader in both goals and appearances. Having advanced from the group stages just once since their 1996 tournament run, this year's Gold Cup presents Guatemala with a good chance to make a statement of legitimacy as the team continues to make improvements in CONCACAF play.
—————–
MEXICO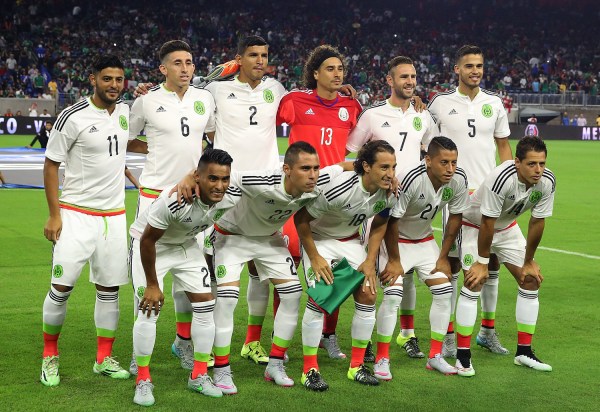 Photo by Thomas B. Shea/USA TODAY Sports
PLAYERS TO WATCH: Giovani Dos Santos, Carlos Vela, Andres Guardado, Hector Herrera
TOURNAMENT HISTORY: A six-time tournament champion, El Tri will be making the team's 13th Gold Cup appearance.
OUTLOOK: To be quite frank, anything less than absolute domination from Mexico will be a complete failure. Lined up with an ideal route all the way to the final, El Tri face a weak group that should be completely overmatched by the team's lineup of stars. Up top, Giovani Dos Santos and Carlos Vela should be too much to handle for nearly every team in the tournament, while Guillermo Ochoa's steady hands in net will once again ease pressure on an already-stout defense. Hector Herrera is arguably Mexico's best player, and is poised for a breakout tournament. Despite injuries to regulars Javier 'Chicharito' Hernandez and Hector Moreno, Mexico remains one of the favorites to claim the title in Philadelphia.
—————–
TRINIDAD & TOBAGO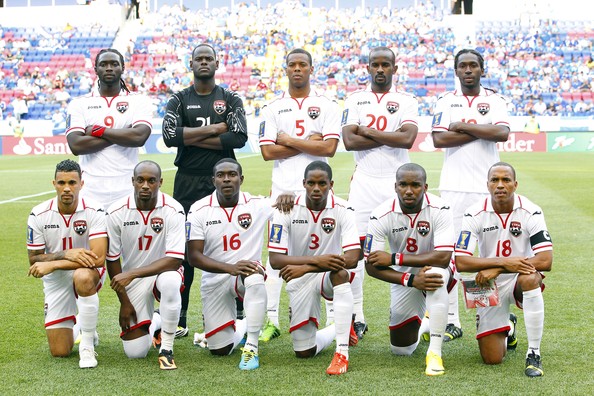 PLAYERS TO WATCH: Kenwyne Jones, Joevin Jones, Daneil Cyrus, Khaleem Hyland
TOURNAMENT HISTORY: Trinidad & Tobago will be making the team's ninth tournament appearance and second straight after advancing to the quarterfinals in 2013. That results represents the team's second best result, though, behind only a semifinal appearance in 1999.
OUTLOOK: Entering with a ranking of 54th in the world, T&T is, on paper, the favorite to join Mexico in emerging to the knockout stages. A veteran team led by Bournemouth's Kenwyne Jones, T&T feature a midfield unit that could be comprised of MLS regulars Joevin Jones, Cordell Cato and Kevan George. However, T&T will enter a bit shorthanded due to the loss of the injured Kevin Molino, scorer of three goals en route to a second place finish at the 2014 Caribbean Cup. Without Molino, more pressure will fall on the two Jones', who should be enough to give T&T a chance to advance from the group stage for the second straight tournament.