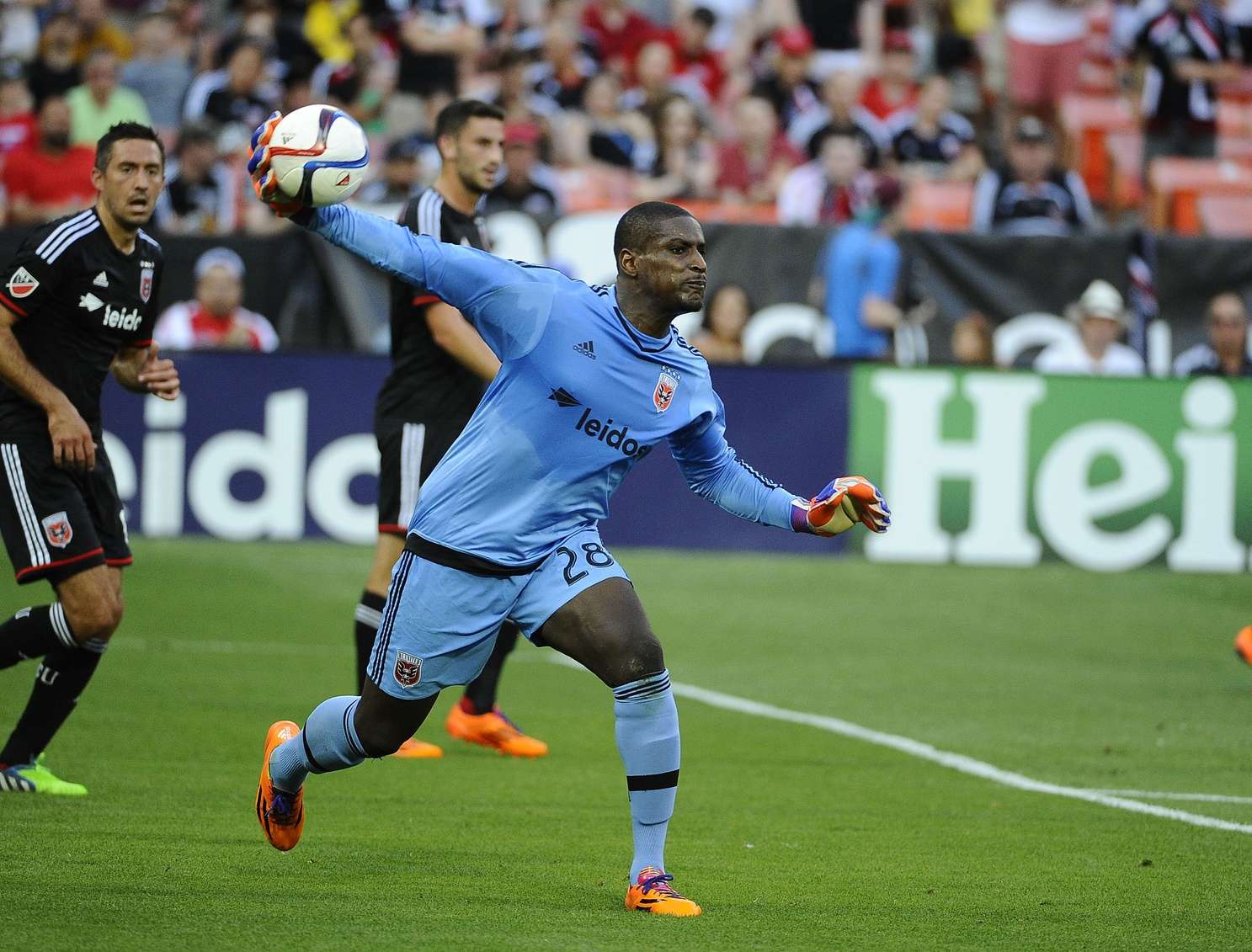 Photo by Brad Mills/USA Today Sports
By DAN KARELL
Heading into one of the more crucial stretches of the season, D.C. United has lost one of its key defensive leaders.
D.C. United announced on Monday afternoon that starting goalkeeper Bill Hamid would be out for four-to-six weeks after undergoing separate surgeries on his left hand and right knee. Hamid had arthroscopic surgery on his knee to repair his meniscus, and underwent a procedure to "release the flexor tendon of the second MCP joint" in his left hand.
Hamid missed D.C. United's last match, a 1-0 defeat on July 3 against the Seattle Sounders. He's made 16 starts this season, with a record of 8-4-4, six shutouts, and 12 goals against.
Backup goalkeeper Andrew Dykstra is expected to start in Hamid's place.
What do you think of this news? How much do you believe D.C. United will miss Hamid? How do you see Dykstra performing in Hamid's place?
Share your thoughts below.