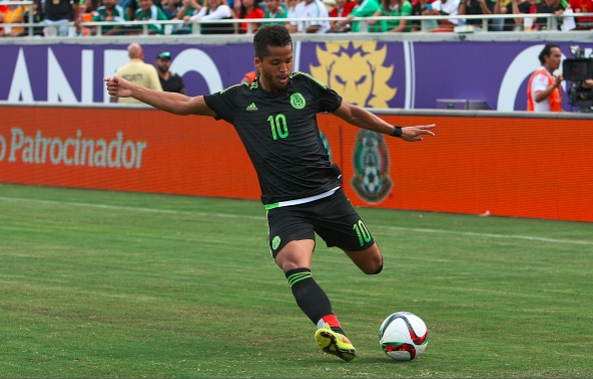 By AARON CRANFORD
Giovani Dos Santos will remain stateside once his Mexico national team duty is over, as his long-rumored move to Los Angeles has finally been completed.
The LA Galaxy officially announced Dos Santos as its third Designated Player, made possible after LA used its Target Allocation Money to buy down Omar Gonzalez's contract — effectively removing the defender's DP tag for salary cap purposes.
"I think our first conversations with the Dos Santos camp was around 2011," head coach and general manager Bruce Arena said in a statement. "And we thought that he was a exciting personality and could give us an added dimension in attack, as he is today, so he's much more mature now as a player and a person.
"We think at this age, at 26 years old, he's not yet hit his prime, and we want to position him playing on a regular basis for the LA Galaxy. We'll improve him as a player, help him secure a position with the Mexican national team and really be an important part of our franchise for a number of years."
Late Tuesday evening, the Los Angeles Times reported that Dos Santos' transfer fee was worth $7 million and that he had signed a contract worth nearly $6 million per year through the end of the 2019 MLS season.
Mexico kicks off in its final Gold Cup group match against Trinidad and Tobago tonight (8:30 p.m., FOX Sports 2/UniMas), and highly likely to reach the quarterfinals, El Tri and Dos Santos will suit up for its first knockout game on July 19.
What do you think about Giovani Dos Santos' signing with the Galaxy? How do you think he will perform in the league?
Share your thoughts below.