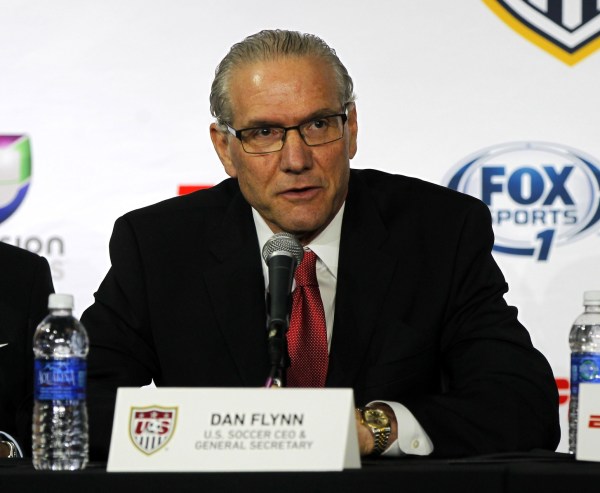 By AARON CRANFORD
U.S. Soccer officials are set to stand before members of Congress on Wednesday, as federal prosecutors seek to uncover how many more, if any, knew about or involved themselves in corruption.
The Senate subcommittee, which oversees consumer protection, including sports, wants to discover to what extent U.S. Soccer and its officials knew of and participated in the criminal activity uncovered by prosecutors in May and June, according to The New York Times.
"We need to understand how this corruption occurred," Senator and member on the consumer protection subcommittee Richard Blumenthal said in an interview with The New York Times on Friday. "U.S. Soccer either knew or should have known. It's that simple, and I don't know which is worse."
As of Thursday, Chuck Blazer is the only former U.S. Soccer official to be indicted. Blazer accepted bribes for the 1998 and 2010 World Cup bids and also accepted bribes for media rights to CONCACAF Gold Cup competitions. He pleaded guilty to federal charges in 2013 for counts of racketeering, wire fraud and more, and since then, he has been a key witness for prosecutors.
Although 18 people have already been indicted, according to New York Times, federal prosecutors said that number is likely to increase because it's an ongoing affair.
Chief executive and secretary general of U.S. Soccer Dan Flynn will be the one to stand before the subcommittee Wednesday, including investigative reporter Andrew Jennings, president and chief executive of Fairfax Group Michael Hershman and advocacy director for Amnesty International in the Middle East and North Africa Sunjeev Bery.
While the focus will be on U.S. Soccer's involvement with the corruption charges, the hearing is also a chance for members to talk about labor conditions in Qatar, which was awarded the 2022 World Cup, as well as a chance to discuss corruption across all sports.