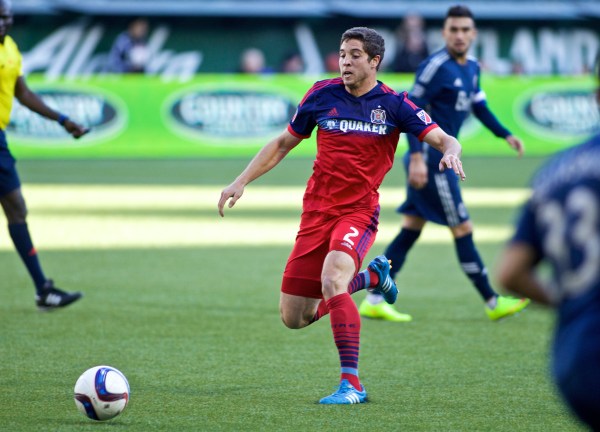 photo by Craig Mitchelldyer/USA Today Sports
By MICHAEL WALLACE
Shutting out the Seattle Sounders is not the easiest of feats, regardless of who they line up.
By helping his club stun Seattle 1-0, Matt Polster turned in his latest in a string of solid performances this weekend. As a result, Polster finally claims the SBI MLS Rookie of the Week award.
Polster excelled in a box-to-box midfield role on Saturday, and was especially important to Chicago's defending effort. He helped negate the Sounders' midfield for nearly 100 minutes of play, winning free kicks in the attacking third and giving Chicago a chance to pull out a late victory through Jason Johnson's left-footed shot in the 92nd minute.
Polster beat out Sounders youngster Cristian Roldan and San Jose Earthquakes midfielder Fatai Alashe for this week's SBI MLS Rookie of the Week crown.
Agree that Polster was the best MLS rookie this week? What do you think about Polster's impact on Chicago's season thus far? Which rookie stood out to you this week?
Share your thoughts below.