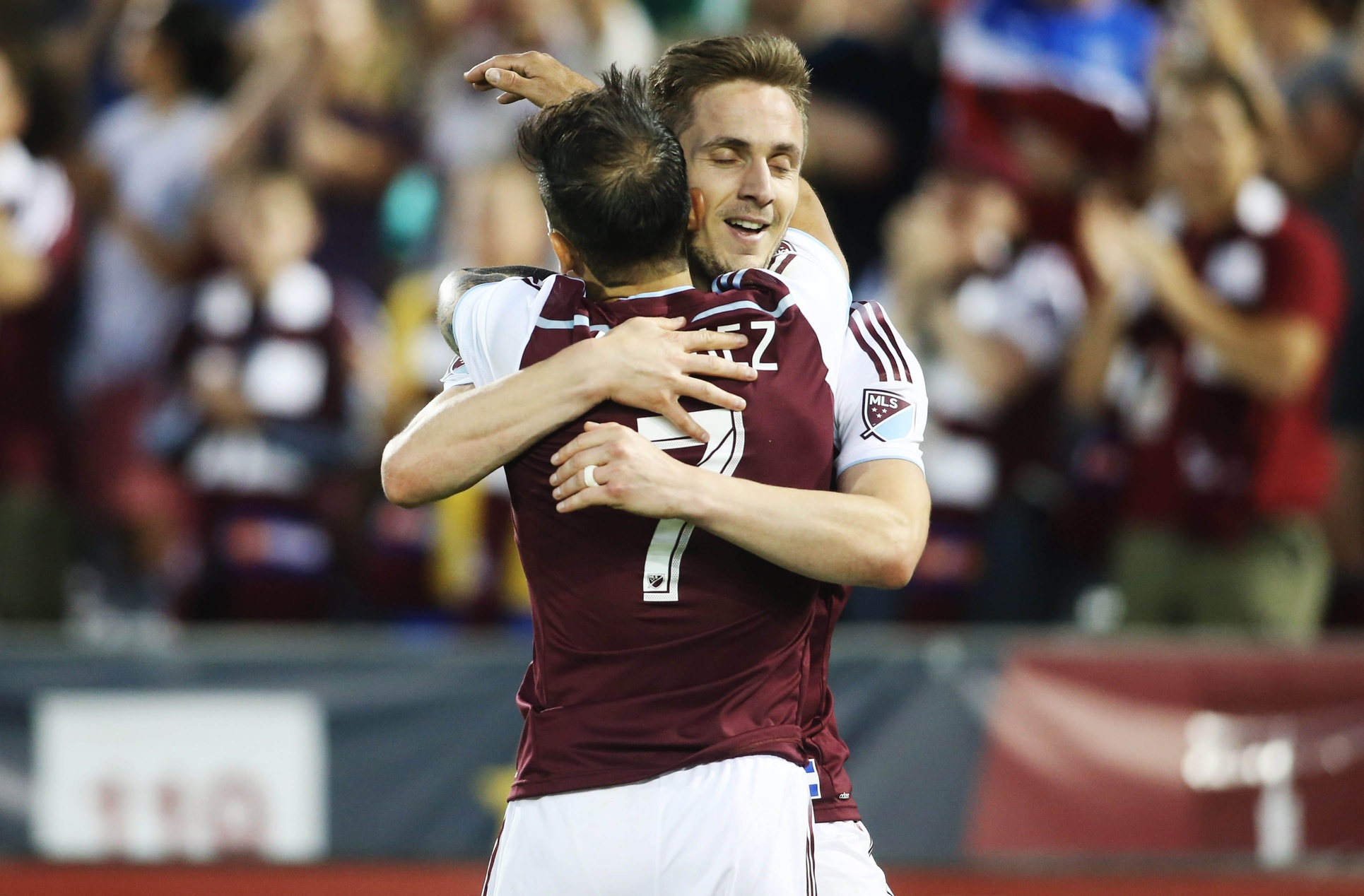 By COLE KELLOGG
Kevin Doyle scored his first MLS goal, and Vicente Sanchez put one past Vancouver in the second minute as the Colorado Rapids won its second straight home game on Saturday. The Rapids have now beaten the Whitecaps twice in seven weeks at Dicks Sporting Goods Park.
A Rapids team at the bottom of the league managed a 2-1 victory over the Vancouver Whitecaps, who sit in second place team in the Eastern Conference.
The Rapids needed just two minutes to get on the scoreboard, with Vicente Sanchez netting the opener just 120 seconds into the action. Luis Solignac drove down the left sideline and into the box to deliver a driven pass across the goalmouth. That ball found Sanchez at the back post, who fired past David Ousted for a quick start to the match.
Without a bit of brilliance from Ousted, the Rapids could have been up 2-0 after 17 minutes. A Marcelo Sarvas from right outside the box deflected off of the wall and into the path of Solignac near the penalty spot. The Argentine forward turned and struck a hard volley high to the center of the goal, but a great reaction from Ousted kept the ball out.
Kekuta Manneh and the Whitecaps were quick to respond, though, as they equalized in the 20th minute. A falling Mauro Rosales sent an extremely high cross in from the right side of the box to find Manneh at the far post. The speedy Gambian beat Rapids defender James Riley and fired past Clint Irwin for the goal.
Kevin Doyle put the Rapids back in front with the winner in the 56th minute. Lucas Pittinari sent in a cross from the right side to find Doyle in the center of the box. Doyle leaped into the air and put a rocket of a header into the top corner, past Ousted.
The Whitecaps came close to finding an equalizer in the 81st minute when Manneh beat two defenders and played Rosales through in a three-on-two situation 40 yards from the goal, but Octavio Rivero's first-time strike went right to the hands of Irwin.
The Rapids will hope to make it three wins in a row at home when they face Real Salt Lake on July 11. The Whitecaps will host Sporting Kansas City on July 12.