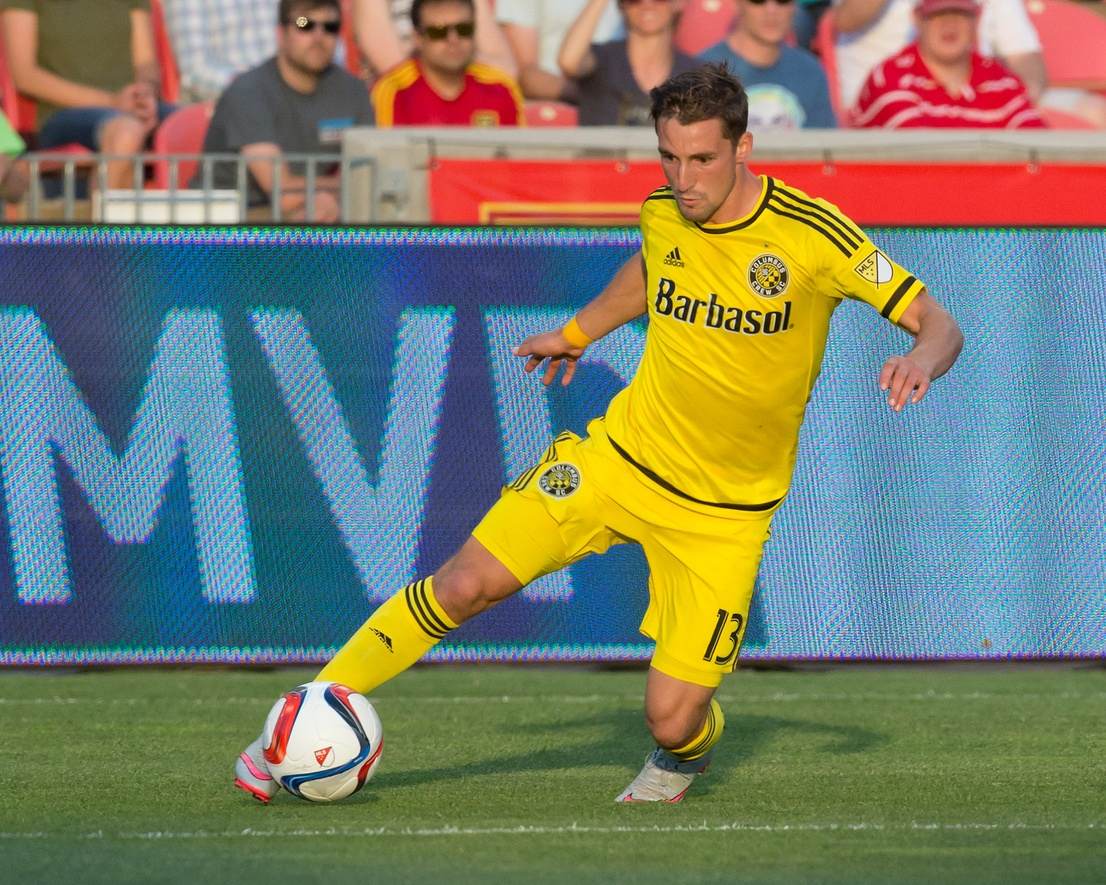 It's not often that the year after one's breakout season is better, but for Columbus Crew midfielder Ethan Finlay, it's been just that.
Finlay flew into the Major League Soccer scene in 2014, scoring 11 goals and providing seven assists in 29 appearances, but in 2015, he's improved on those numbers for head coach Gregg Berhalter. Finlay has started in all 20 games for the Crew and has helped lead the team to their current position of second place in the Eastern Conference.
Along the way, Finlay has netted five times and has an MLS-leading 11 assists, earning him honors as SBI Mid-Season Most Improved Player of the Year. Linking up with Kei Kamara, who leads the league with 13 goals, Finlay adds to an already exciting and potent Crew attack, and after creating 24 goal-scoring chances at the halfway point, expect more to come from the 24-year-old winger.
Finlay was chosen by the SBI editorial staff, and he beat out an impressive field that included Sporting KC defender Kevin Ellis and San Jose Earthquakes goalkeeper David Bingam, among others.
Here is a closer look at the Mid-Season Most Improved Player of the Year finalists:
SBI MLS MID-SEASON MOST IMPROVED CANDIDATES
1. ETHAN FINLAY
The Columbus Crew's attack is clicking, and Finlay seems to have a hand in every goal so far this season. With 11 assists and 15 key passes to his name so far, the midfielder is projected to have eye-popping figures by seasons end.
2. KEVIN ELLIS
Sporting KC's second Homegrown Player in club history scored his first two MLS goals in 2015, but Ellis has been most efficient helping SKC move into attack, completing 81 percent of his passes in 12 appearances.
3. DAVID BINGHAM
With veteran goalkeeper Jon Busch leaving the San Jose Earthquakes, 25-year-old Bingham has stepped in well, keeping 5 clean sheets while making 3.6 saves per game en route to helping his team fight for a spot in the Western Conference playoff bracket.
4. LLOYD SAM
After showing the New York Red Bulls what he can offer in 2014, scoring four goals and assisting nine times, halfway through the 2015 season, Sam has already scored five and assisted four times in less than half as many games, while also completing 82 percent of his passes.
5. JAIRO ARRIETA
Arrieta only tallied five goals and had one assist in 2014 with the Crew, but a change of scenery has suited the forward, as he has the same numbers for D.C. United at the halfway point of the 2015 season.
———
Who is your Mid-Season Newcomer of the Year? Who do you think should have made the finalists but didn't?
Share your thoughts below.