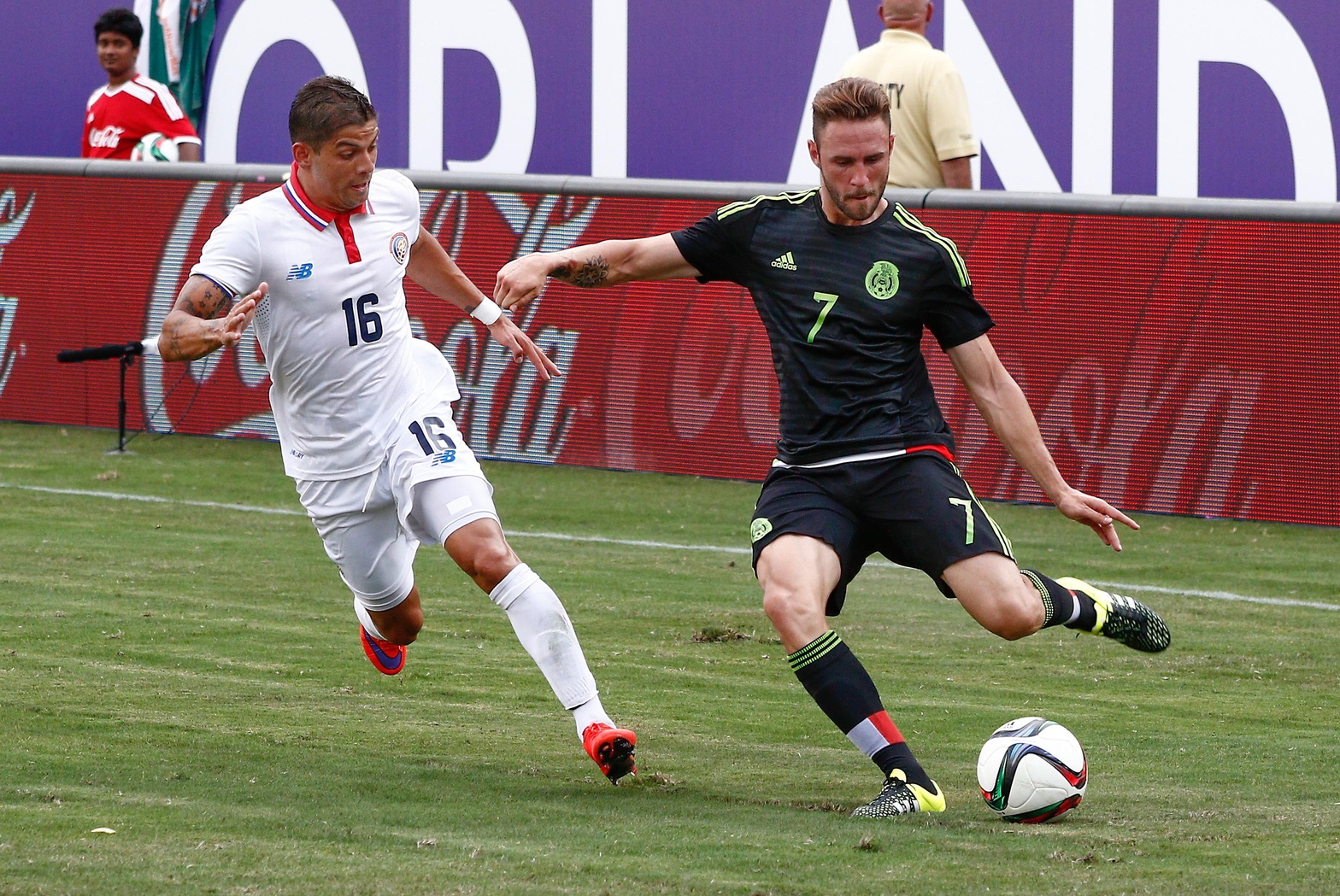 BY COLE KELLOGG
Sunday provides the most exciting matchup of the Gold Cup quarterfinals when Mexico facess Costa Rica in the evening, with day's lone MLS match kicking off beforehand.
The Columbus Crew will host the Chicago Fire at MAPFRE Stadium. The Crew defeated the Fire on Wednesday and will be looking for the sweep. The Crew secured a 1-0 result against the Fire on Wednesday in Illinois, thanks to yet another combination from two of the league's most underrated attacking stars in Ethan Finlay and Kei Kamara.
Gold Cup action will cap off the night, with Mexico taking on Costa Rica in what is the most exciting matchup of the round. Neither team lived up to expectations in the group stages, and now one of these 2014 World Cup participants will be eliminated from the Gold Cup before the semifinals.
If you will be watching today's action, feel free to leave your thoughts, opinions, and some play-by-play in the comments section below.
Enjoy the action (Today's Soccer TV schedule is after jump):
3 p.m. – WatchESPN- Indy Eleven vs. Ottawa Fury FC
4:30 p.m. – FOX Sports 1 – Trinidad and Tobago vs. Panama
5 p.m. – ESPN2 – Columbus Crew vs. Chicago Fire
7:30 p.m. – FOX Sports 1 – Mexico vs. Costa Rica