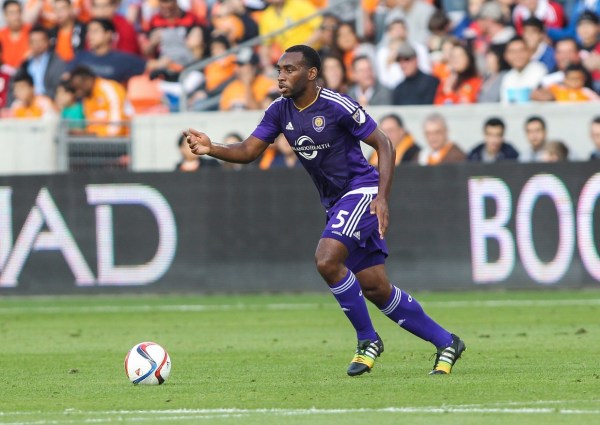 Photo by Troy Taormina/USA Today Sports
By RYAN TOLMICH
Sporting Kansas City is reportedly close to making a major move as the mid-summer arms race continues to heat up in MLS.
Goal USA is reporting that SKC is finalzing a trade to acquire midfielder/defender Amobi Okugo from Orlando City. In exchange, Orlando City would acquire midfielder midfielder Servando Carrasco and other undisclosed considerations.
The acquisition of Okugo would give Sporting KC head coach Peter Vermes yet another option in the center of the field, while also providing a potential piece at the centerback position to help fill in in the absence of the injured Ike Opara.
For Orlando City, the deal would provide major cap relief, helping to expunge the club of Okugo's $300,000 salary for this season. Carrasco, meanwhile, would count for just $80,750 towards the cap, although Orlando City will reportedly pay $200,000 in salary cap considerations in the trade.
With additional cap room, Orlando City can continue the club's pursuit of a high-profile addition after being linked with Javier 'Chicharito' Hernandez in recent weeks.
Okugo has played 15 games, nine of which were starts, for Orlando City this season, but has not started since May 8 due to the emergence of Darwin Ceren in the midfield. Carrasco, meanwhile, has featured nine times with six starts for Sporting KC.
Sporting KC, who sits two points out in the West with two games in hand, returns to action Friday with a trip to Real Salt Lake, while Orlando City faces off with the Chicago Fire on Wednesday.
What do you think of the trade? See Okugo helping Sporting KC challenge the powers in the West?
Share your thoughts below.