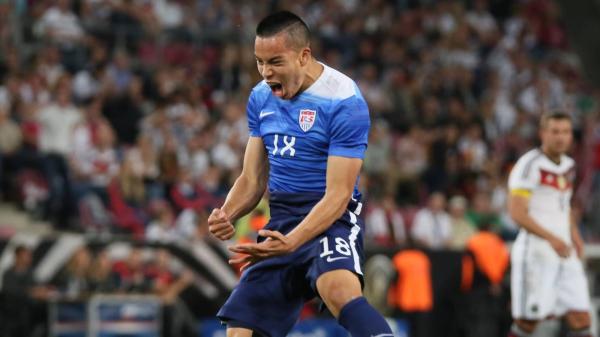 By MICHAEL PENG
Bobby Wood has found a new club, but he is staying in the 2. Bundesliga.
The 22-year-old striker, who scored consecutive game-winners for the U.S. Men's National Team in its friendlies against the Netherlands and Germany last month, has agreed to a three-year contract with FC Union Berlin, according to a club release.
The signing comes on the heels of recent rumors that had Wood linked to a possible move to VfB Stuttgart of the Bundesliga, but that potential move didn't come to fruition.
Wood, who was out of a contract prior to this deal, spent the second half of last season with FC Erzgebirge via loan from 1860 Munich. He scored three goals in nine appearances.
In total, Wood has tallied six goals and six assists through 59 appearances in the 2. Bundesliga.
"I am happy that the transfer worked out and all parties have clarity," Wood said according to the team's press release. "I had very good discussions with the leaders and have quickly realized that the Union can be the right place for me. There is a special club with great goals and I want to show here what is in me. Now it comes to quickly get to know everyone and to find my place in the team."
Wood was left off the U.S. Men's National Team roster for the Gold Cup to take care of his club situation, but he scored dramatic winners against both the Netherlands and Germany during the USMNT's friendly victories in Europe in June.
FC Union Berlin finished seventh out of 18 last season in the 2. Bundesliga.
——
What do you think about Wood's move to FC Union Berlin? Expecting him to have a big season? Wishing he would have signed with Stuttgart instead?
Share your thoughts below.