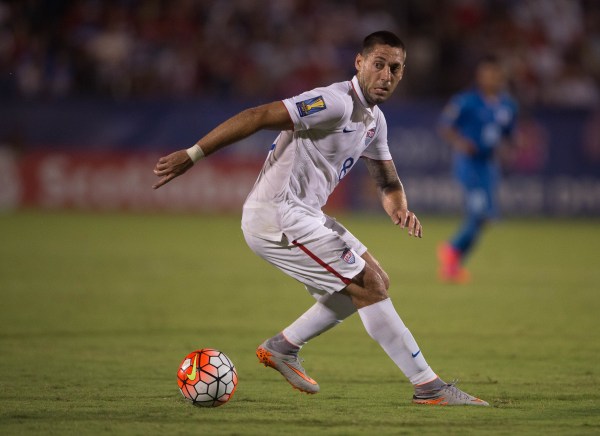 Photo by Jerome Miron/USA TODAY Sports
By AARON CRANFORD
Before the start of the 2015 Gold Cup, U.S. Men's National Team head coach Jurgen Klinsmann wanted Clint Dempsey to focus on what he has done for years: score goals.
And in the U.S.'s opening group play match against Honduras, he did just that.
In front of 22,357 in Frisco, Texas, Dempsey led the way with a brace en route to a 2-1 win over Honduras, which earned him recognition as SBI USMNT Man of the Match.
The Texas native tallied the first of the evening in the 25th minute after a Jozy Altidore shot deflected right into the path and head of Dempsey. And in the 64th minute, the U.S. forward soared high above everyone near the six-yard box to head a perfect free kick from Michael Bradley into the back of the net.
Dempsey is now within 14 goals of the all-time USMNT record after netting his 42nd and 43rd goal of his international career.
What did you think of Dempsey's performance? Which player stood out the most to you in the USMNT's 2-1 win vs. Honduras?
Share your thoughts below.