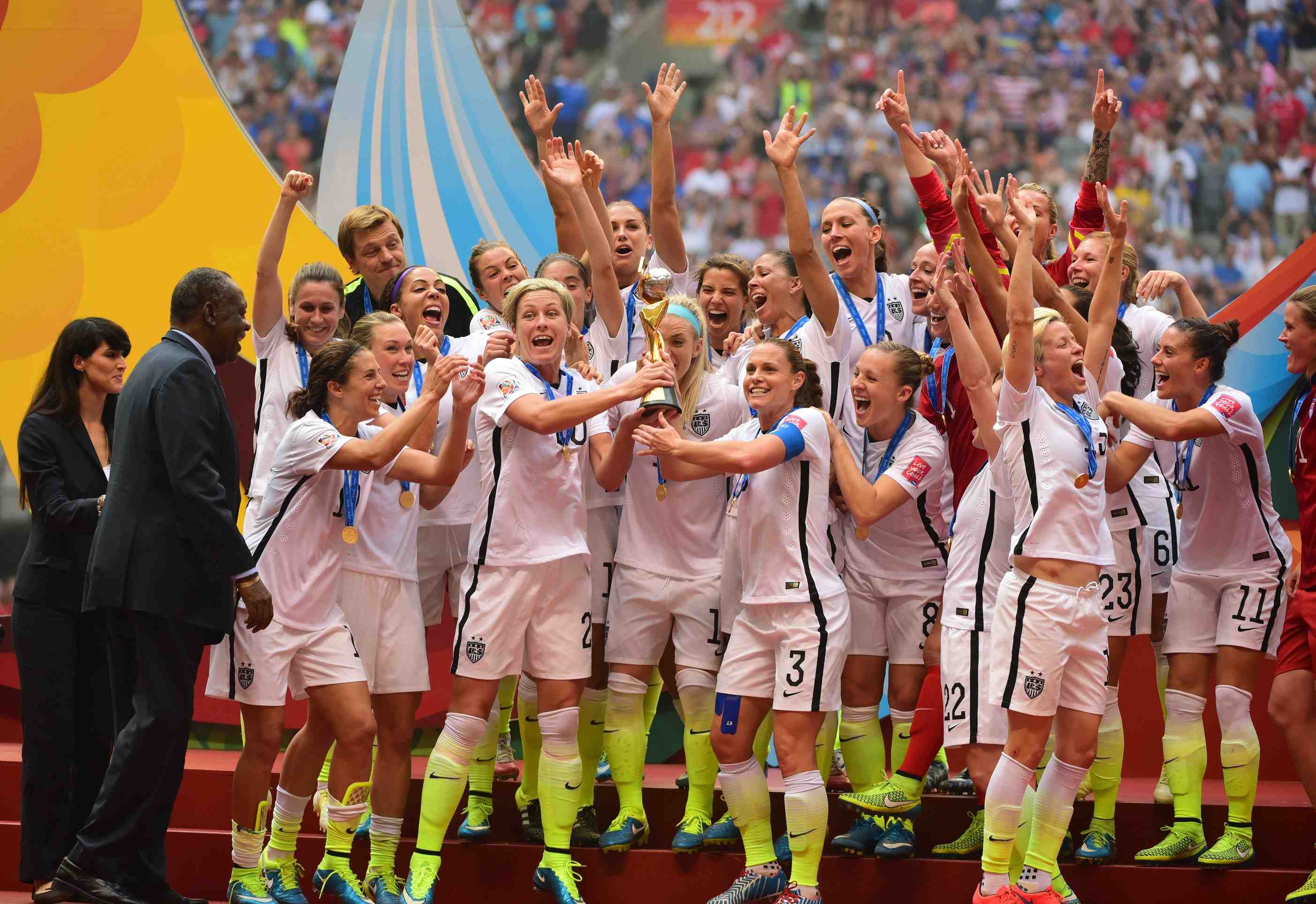 Photo by Anne-Marie Sorvin/USA Today Sports
By DAN KARELL
The 2015 Women's World Cup final didn't just break records on the field. It also broke records on the TV screen.
According to Nielsen, the U.S. Women's National Team's 5-2 rout of Japan on FOX earned an overnight metered market household rating/share of 15.2/27. Per SI.com, the game averaged 25.4 million viewers over the course of the evening, during the 7-9 p.m. ET time slot.
From 8:45 to 9 p.m., as the USWNT drew closer to ending its 16-year World Cup drought, the TV viewership peaked with an 18.3/31.
To put it in perspective, the Women's World Cup final had more viewers than the U.S. Men's National Team's match vs. Portugal last summer (18.7 million on ESPN and 24.7 combined with Univision's viewership), the 2011 Women's World Cup Final (13.46 million), Game Six of the 2015 NBA Finals (23.3 million on ABC) and even Game Seven of the 2014 World Series (23.5 million on FOX).
The Nielsen numbers don't take into account the thousands of fans who watched online or at sports bars across the country.
What do you think of this development? Impressed with the support for the USWNT from across the country? Do you see this number being broken at the Olympics next year?
Share your thoughts below.