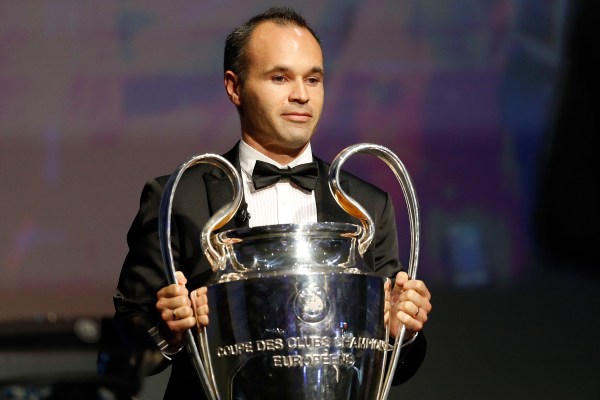 By IVES GALARCEP
Fans of Manchester United and Chelsea are smiling wide, while Manchester City fans are once again wondering why the UEFA Champions League draw is so cruel to them.
Manchester City was drawn into what is being widely regarded as the Group of Death, joining Juventus, Sevilla and Fabian Johnson's Borussia Moenchengladbach in Group D after Thursday's Champions League draw.
The draw produced several high-profile match-ups, including Paris St. Germain facing Real Madrid and Bayern Munich squaring off against Arsenal.
In terms of draws, Manchester City and Chelsea wound up in two of the easier draws possible, avoiding powerhouses.
There are plenty of storylines in the group draw as well, including Zlatan Ibrahimovic facing off against his first pro club, Malmo, and Jose Mourinho leading Chelsea against FC Porto, the team with which he won his first Champions League title as manager.
Here is a look at the full draw:
GROUP A- Paris St. Germain, Real Madrid, Shakhtar Donetsk, Malmo
GROUP B- PSV Eindhoven, Manchester United, CSKA Moscow, Wolfsburg
GROUP C- Benfica, Atletico Madrid, Galatasaray, Astana
GROUP D- Juventus, Manchester City, Sevilla, Borussia Moenchengladbach
GROUP E- Barcelona, Bayer Leverkusen, Roma, BATE Borisov
GROUP F-  Bayern Munich, Arsenal, Olympiakos, GNK Dinamo
GROUP G- Chelsea, FC Porto, Dynamo Kiev, Maccabi Tel Aviv
GROUP H- FC Zenit, Valencia, Lyon, KAA Gent
What do you think of the draw? What group do you consider the toughest? What match are you most looking forward to?
Share your thoughts below.