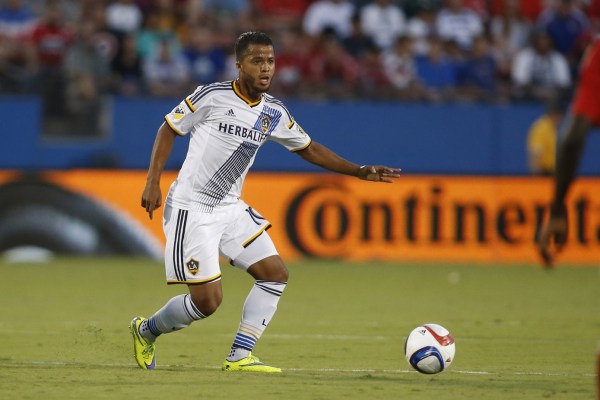 Photo by Tim Heltman/ USA Today Sports
By SBI SOCCER
Giovani Dos Santos may have snubbed offers from Mexico to join the LA Galaxy, but it appears that there is a slim possibility he suits up for Liga MX's biggest team in the near future.
Mexican outlet Media Tiempo reported Thursday that Club America may be interested in acquiring the Mexican international on loan for December's Club World Cup, but the club president also made it clear that he doesn't expect such a move to happen.
"We'll look at the circumstances and if they allow we could do it, but it's not in my mind at this moment," Club América president Ricardo Pelaez told MedioTiempo.com.
"We haven't talked about it, I wouldn't anticipate anything, we have a great squad and I don't want to disrespect my players players by saying that we will bring in one player or another. It's still not a theme that has reached the board of directors level and I believe we have a very good squad to compete."
The unlikely deal would be contingent to the Galaxy's playoff performance, which would need to end early to permit a potential loan deal. The Club World Cup runs Dec. 10-20, while the MLS Cup is likely to take place within the first week of December.
Club America booked its place in the Club World Cup by claiming the CONCACAF Champions League crown, knocking off the Montreal Impact in the tournament's final.
What do you think of the reports? Is a potential loan deal too farfetched?
Share your thoughts below.