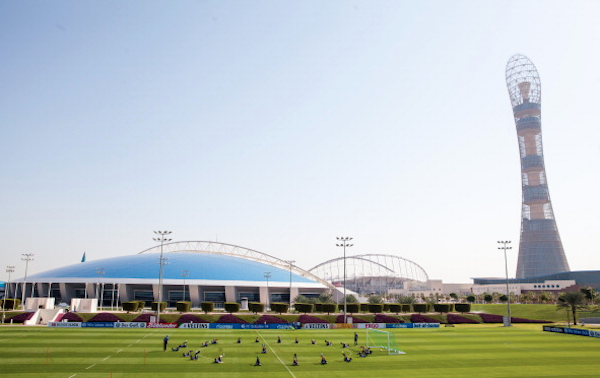 By SBI SOCCER
Having a World Cup played in the summer of a Middle Eastern country proved a feat insurmountable, and FIFA has officially announced its planned fall-to-winter dates for the 2022 tournament.
FIFA revealed on Friday the desired dates for the World Cup that will be held in Qatar seven years from now. The tournament would be staged from Nov. 21 through Dec. 18, which is a total of 28 days and four fewer than normal. The decision to reduce the number of days was made in part to limit European clubs and leagues from disruption since the 2022 World Cup will be taking place in the middle of their seasons.
The final would take place on Qatar's national holiday, but all of this is still subject to approval of the international match calendar for the 2018-2024 periods.
The extreme heat during the months of June and July spurred the move to a winter World Cup. However, temperatures during mid-November can still reach 86 degrees Fahrenheit in Qatar, according to WeatherSpark. Temperatures drop to the mid-70s through the month of December.
What do you think of FIFA's planned dates for the Qatar World Cup? Still can't believe we're going to be seeing a World Cup in November and December?
Share your thoughts below.