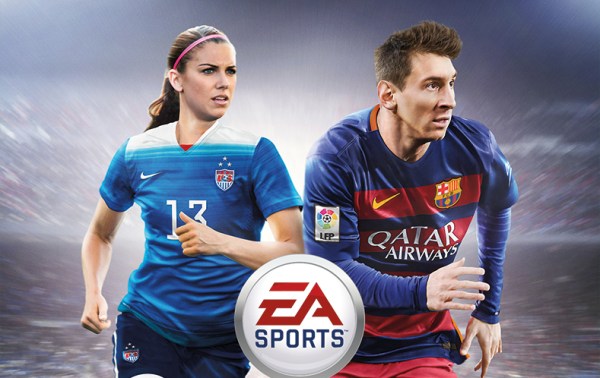 By FRANCO PANIZO
The day that thousands upon thousands of soccer fans across the world have anxiously been waiting for has arrived. FIFA 16 is officially in stores.
EA Sports released the latest version of its popular soccer video game series on Tuesday, dropping FIFA 16 in stores across the United States and North America. This year's installment of the annual title marks a historic first, as women's national teams have been made playable. The German Bundesliga also has a fully-licensed presentation package on the Playstation 4, Xbox One, and PC versions.
Refinements to the gameplay were also made, new goal celebrations were included, a FIFA Ultimate Team Draft mode was implemented, and nine new stadiums were added for gamers to choose from. The Seattle Sounders' CenturyLink Field is now the second MLS venue in the FIFA series, and others that are being introduced this year include Fratton Park and El Monumental.
FIFA 16, a demo of which was made playable two weeks ago, is available for the Playstation 4, Xbox One, Playstation 3, Xbox 360, Microsoft Windows, Android, and iOS. It will hit stores in Europe on Thursday.
You can see a preview of FIFA below:
[youtube http://www.youtube.com/watch?v=bwz98athxQ8]
—–
What do you think about FIFA 16? Planning on buying it? For which system? Which modes are you most looking forward to playing?
Share your thoughts below.