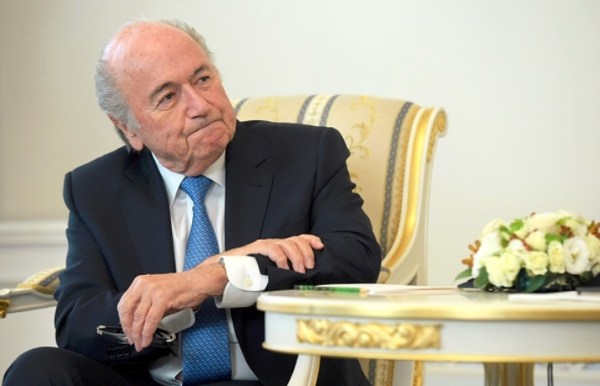 By SBI SOCCER
The walls are closing in on FIFA president Sepp Blatter.
The Office of the Attorney General of Switzerland (OAG) announced Friday that it had opened criminal proceedings against Blatter on "suspicion of criminal mismanagement," as well as "misappropriation."
Moments before the announcement, FIFA cancelled a planned press conference with Blatter, and according to AP, Swiss authorities searched and seized data from his office.
"On the one hand, the OAG suspects that on 12 September 2005 Mr. Joseph Blatter has signed a contract with the Caribbean Football Union (with Jack Warner as the President at this time); this contract was unfavorable for FIFA," a statement from the OAG reads.
"On the other hand, there is as suspicion that, in the implementation of this agreement, Joseph Blatter also violated his fiduciary duties and acted against the interest of FIFA and/or FIFA Marketing & TV AG."
Current president of Union of European Football Associations (UEFA) and possible FIFA president Michel Platini is suspected of being involved in a transaction with Blatter during 2011.
What do you think of this development? Think the Swiss will find evidence to convict Blatter of crimes? See Blatter escaping prosecution? Hoping this development means Qatar 2022 can still be cancelled?
Share your thoughts below.