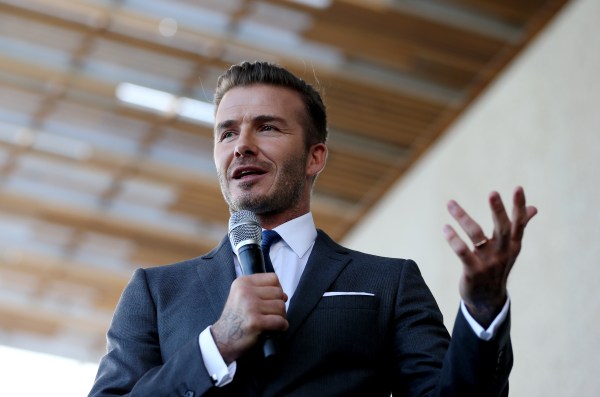 Photo by Robert Mayer/USA Today Sports
By SBI SOCCER
David Beckham's quest for a Miami stadium may finally have an end in sight.
After months of reports and rumors, Beckham says he and his ownership group are nearing an announcement regarding a soccer-specific stadium in Miami. Beckham has been looking to finalize stadium plans for the past year-and-a-half to officially be awarded an expansion MLS franchise, and is apparently nearing that goal at long last.
"We are getting closer," Beckham told Sky Sports. "There's a lot of positivity around the city and I've always said that Miami is a place that will love a team. They need a team. They want a team. Hopefully in the next couple of months we'll be able to make an announcement."
In July, city of Miami commissioners voted in favor of allowing discussions to begin between local officials and Beckham's group regarding a site near Marlins Park. The news is just the latest in the MLS Miami stadium saga, which Beckham has labeled as a frustrating process.
Beckham and MLS officially announced the league's plans to have an expansion franchise in Miami in February 2014, but the project has faced considerable issues with regards to securing a stadium site. Potential locations in PortMiami and Downtown Miami were both shot down, but it looks like the group is nailing down a concrete stadium plan.
What do you think of the latest Beckham news? What are your expectations? Expect definitive news by the end of this year?
Share your thoughts below.