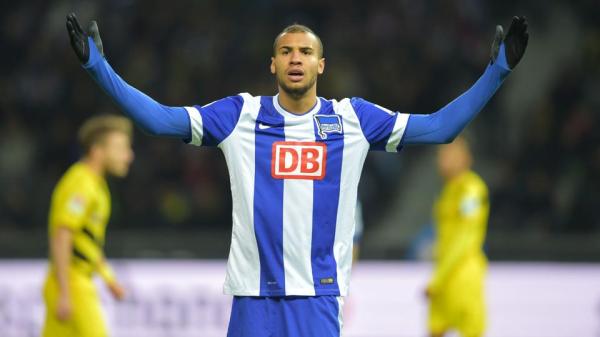 By SBI SOCCER
John Brooks was forced to miss the U.S. Men's National Team's clash with Brazil due to injury, and now it looks like the hulking centerback may miss some time on the club level as well.
Brooks suffered a thigh injury ahead of the USMNT's meeting with Brazil, and the Hertha Berlin defender says that injury may keep him out of this weekend's Bundesliga clash with Stuttgart.
"I've got problems with the back of my thigh, and so I came straight back (from the national team)," Brooks told Bild. "We'll see on Thursday whether I can make the Stuttgart match."
Having returned to his club late following Gold Cup duty, Brooks was limited to substitute appearances to start the season before rejoining Hertha's starting lineup in a 3-1 loss to Borussia Dortmund the week before the international break.
With or without Brooks, Hertha Berlin will take on Stuttgart at the Olympiastadion on Saturday.
What do you think of Brooks' injury? Any concerns on the defender's ability to maintain a spot in the starting lineup?
Share your thoughts below.