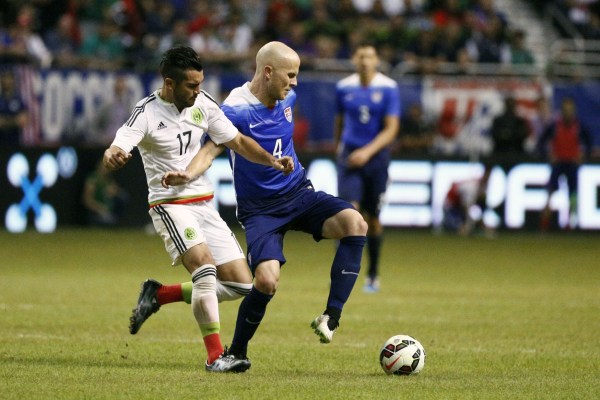 Photo by Soobum Im/USA TODAY Sports
By SBI SOCCER
The upcoming CONCACAF Cup is a big game meant for the big screen.
Fathom Events announced Thursday that the Oct. 10 clash between the U.S. Men's National Team and Mexico will be broadcast at over 200 movie theaters across the United States. Fathom Events is teaming with Fox Sports 1 to broadcast the event, and tickets will go on sale Friday.
"We're really excited to be working with Fathom Events to bring the huge match between the U.S. and Mexico to big screens throughout the country," David Nathanson, Fox Sports head of business operations, said in a press release. "Live sports are the ultimate shared community experience, and the electric scene at what will be a jam-packed Rose Bowl will no doubt have fans in theaters feeling as if they're in Pasadena too."
The Oct. 10 clash, which is to be played at the Rose Bowl in Pasadena, Calif., will determine CONCACAF's representative for the 2017 Confederations Cup in Russia.
What do you think of the broadcast plans? Where is your ideal place to watch a soccer game?
Share your thoughts below.