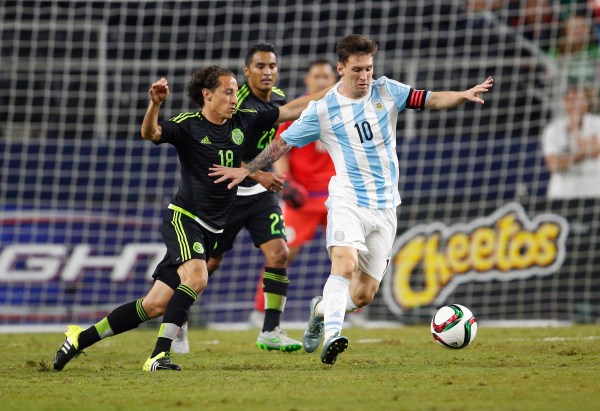 photo by Matthew Emmons/USA Today Sport
By FRANCO PANIZO
Don't go making your Copa America Centenario plans just yet.
CONCACAF issued a statement on Saturday afternoon saying that nothing was official yet with regards to the special Copa America tournament that is supposed to be played next summer. CONMEBOL president Juan Angel Napout had said on Friday that the decision to keep the competition in the United States was made in August, but it appears that there are still things that need to be figured out first.
"We are continuing to work with CONMEBOL, the U.S. Soccer Federation, and all other stakeholders on hosting the Copa America Centenario tournament in the United States," read CONCACAF's statement. "CONCACAF is committed to continue working with all parties to address the operational, format and financial issues relating to the tournament in order to ensure greater transparency to this event.
"We are hopeful that the meeting on Thursday in Mexico City will lead to progress on these issues."
The 2016 Copa America, which will mark the CONMEBOL tournament's 100th year, has been in jeopardy since a U.S. government probe into FIFA alleged that several officials involved with the competition had taken bribes.
There had been talk this past Thursday of staging the competition in Mexico instead of the United States, but that idea seemed to be put to bed when Napout said the U.S. would remain the host.
If the Copa America is played next year as originally planned, the 10 CONMEBOL nations will compete alongside six from CONCACAF, including the U.S. Men's National Team and Mexico.
—–
What do you make of CONCACAF's statement? Worried (again) that the 2016 Copa America might not happen? How do you see this ending?
Share your thoughts below.