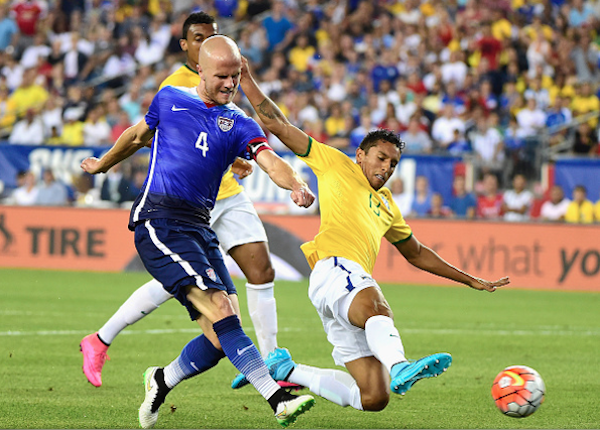 It looks like CONCACAF and CONMEBOL are sticking to their original plan.
Hours after reports started surfacing about the Copa America Centenario being potentially moved from the United States to Mexico, CONMEBOL president Juan Angel Napout told Paraguayan radio station Urbana that the the summer 2016 tournament would remain in the U.S. as was initially arranged.
No formal announcement has been made by either confederation, but officials from both are expected to meet Thursday in Mexico to talk about planning for the competition that will mark the 100th anniversary of the Copa America.
"We have once again ratified the unanimous decision taken at a meeting in August to hold the Copa America Centenario in its original format in the United States," said Napout.
Whether the tournament – which is to feature the 10 CONMEBOL nations and six more from CONCACAF – would be held had come into question in recent months due to there being allegations of bribery to high-ranking officials involved with it.
There apparently has been progress to resolve some of the issues stemming from that, however, and the 2016 Copa America looks like it will take place after all.
"I was one of those who dreamt of this cup, work has been going on and we have advanced considerably," Napout said. "Now what we need is the goodwill to get it back on track."
—–
What do you make of this development? Not getting your hopes up until an official announcement is made? Are you struggling to contain your excitement?
Share your thoughts below.