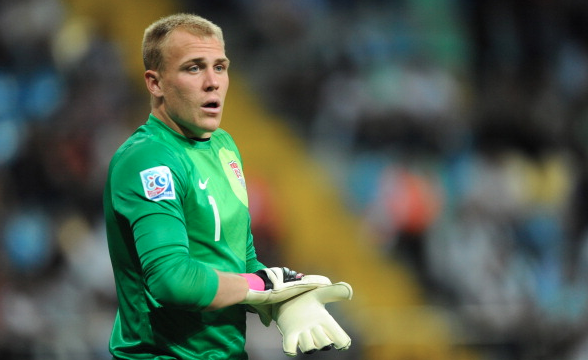 By SBI SOCCER
The U.S. Under-23 Men's National Team will likely have to navigate the upcoming Olympic qualifying campaign without Cody Cropper.
Cropper's club, MK Dons, announced Thursday that the goalkeeper has undergone knee surgery that is expected to keep the 22-year-old goalkeeper out for roughly six weeks. It is unclear when Cropper suffered the injury.
The goalkeeper most recently featured for the U-23s last week, making several saves in the first half of a 1-0 loss to England last Friday.
With Cropper out, head coach Andi Herzog will likely turn to either Ethan Horvath or Zach Steffen, a duo that split time in Tuesday's 2-0 victory over Qatar.
The U.S. is set to kick off Olympic qualifying on Oct. 1 against Canada, before rounding out the group stage with matchups against Cuba and Panama on Oct. 3 and 6, respectively.
What do you make of Cropper's injury? How will the U-23's fare without him? Who do you expect to earn a majority of minutes in goal?
Share your thoughts below.