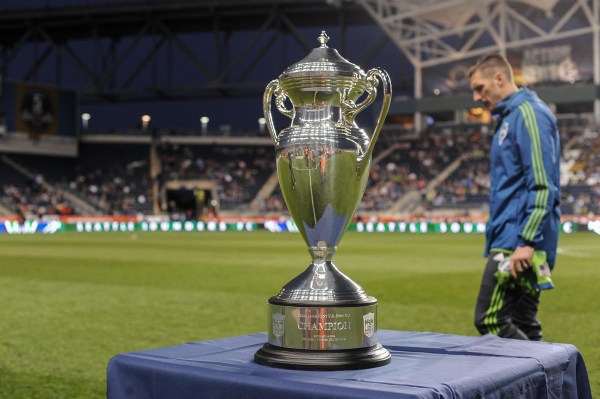 By SBI SOCCER
The Philadelphia Union are looking for their first major trophy, while Sporting Kansas City wants to add to its extensive collection.
The two sides meet tonight in the U.S. Open Cup Final (ESPN2, 7pm) at PPL Park, with the 102-year-old U.S. Open Cup at stake.
SBI will be providing live commentary on tonight's match so please feel free to follow all the action here. As always, you are welcome to share your own thoughts and opinions on the match in the comments section below.
Enjoy the action (Tonight's commentary is after the jump):
window.cilAsyncInit = function() {cilEmbedManager.init()};(function() {if (window.cilVwRand === undefined) { window.cilVwRand = Math.floor(Math.random()*10000000); }var e = document.createElement('script');e.async = true;var domain = (document.location.protocol == 'http:' || document.location.protocol == 'file:') ? 'http://cdnsl.coveritlive.com' : 'https://cdnslssl.coveritlive.com';e.src = domain + '/vw.js?v=' + window.cilVwRand;e.id = 'cilScript-b234811ab1';document.getElementById('cil-root-stream-b234811ab1').appendChild(e);}());