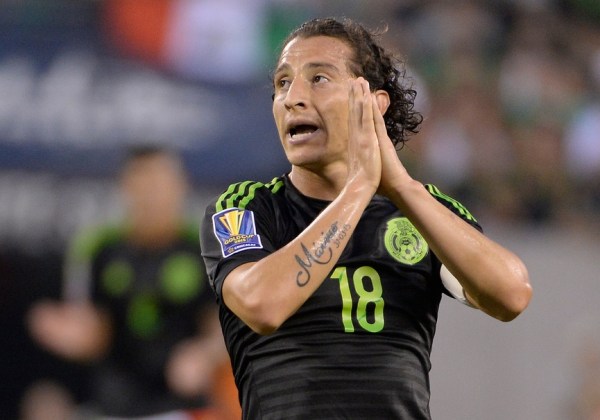 By SBI SOCCER
The worst fears of Mexican fans, and perhaps the hopes of a good number of American fans, appear to have been realized as Mexican national team captain Andres Guardado is reportedly set to miss the CONCACAF Cup.
Dutch outlet Eindhovens Newspaper is reporting that Guardado will miss up to six weeks with an ankle injury suffered during PSV's recent win against Manchester United. The report doesn't offer much detail, only stating Guardado has been examined and will be sidelined six weeks.
The timetable isn't a complete surprise given the graphic nature of the ankle injury, which saw Guardado's left ankle twisted at a painful angle by a challenge from Manchester United defender Chris Smalling.
With the CONCACAF Cup just three weeks away, Guardado will miss out, and Mexico will have to play without its best player at the Gold Cup. Good news for a U.S. team that stands as an underdog heading into the Oct. 10 match at the Rose Bowl.
What do you think of this development? Think the U.S. can beat Mexico without Guardado? Still see Mexico as the favorite?
Share your thoughts below.