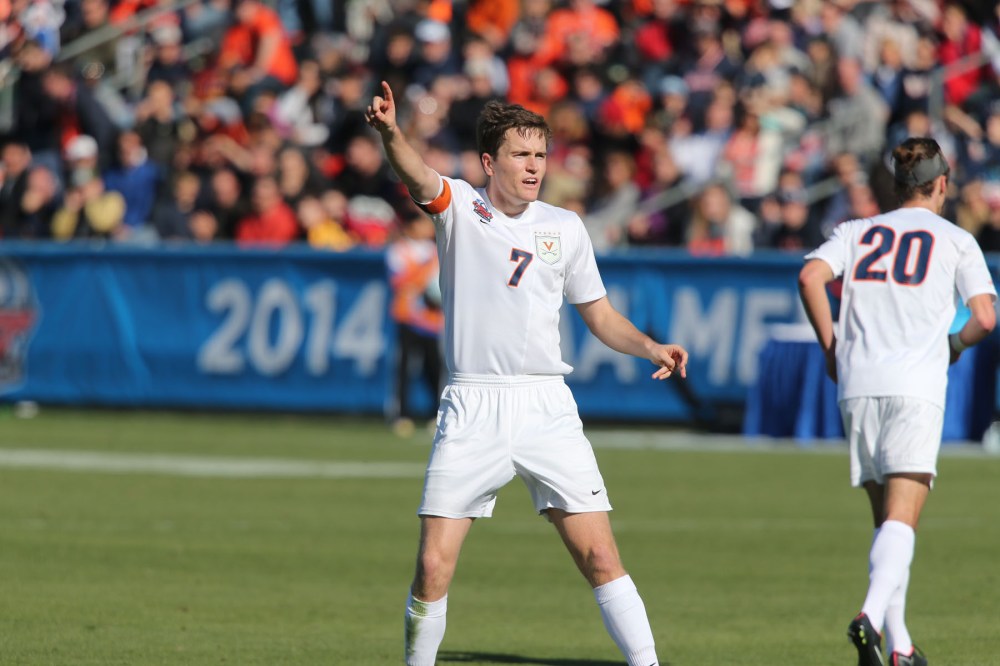 The reigning national champions will begin conference play blemish free, as they remained unbeaten Tuesday.
The No. 2 Virginia Cavaliers defeated George Mason, 2-1, at Klöckner Stadium, with juniors Riggs Lennon and Nicko Corriveau giving the Cavaliers the important victory.
Goalkeeper Jeff Caldwell was also called into action for Virginia, as he had to make a diving penalty-kick save to his right early in the game. Despite the win and undefeated record, UVa head coach George Gelnovatch thought the team could do better.
"It's early in the season and I see a lot of positive things and some other things that leave you scratching your head," Gelnovatch said after Tuesday's win. "It's early and it's a midweek game, but we need to continue to get better. We made some mistakes and that happens, but you hope that it doesn't cost you the game and that you can learn from them."
Meanwhile, No. 7 Stanford just held on to top San Jose State, 1-0, earning the Cardinal their fourth win of the season. Corey Baird fed Foster Langsdorf for the only goal of the game in the 27th minute. U.S. Men's National Team forward Jordan Morris attempted the most shots, four, for the Cardinal, forcing a save on one attempt and pinging the post on another.
Across the nation on Monday, No. 8 Georgetown defeated No. 1 UCLA, who lost its second consecutive game. No. 9 Clemson and No. 13 Coastal Carolina also played to a 1-1 draw, preserving both of their unbeaten records.
Take a look at Tuesday's and Thursday's results from all of college soccer's top teams below:
TUESDAY
(2) Virginia 2, George Mason 1. (RECAP)
(14) Louisville 2, Kentucky 0. (RECAP)
Wake Forest 5, UNC Asheville 0. (RECAP)
THURSDAY
(7) Stanford 1, San Jose State 0. (RECAP)
(HM) Florida Gulf Coast 3, Princeton 2. (RECAP)
(HM) SMU 0, Portland 0. (RECAP)