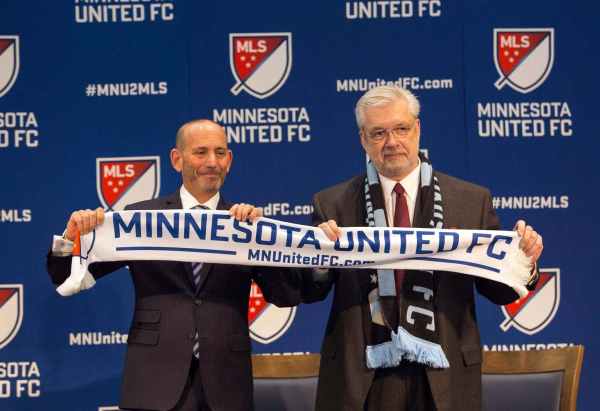 By SBI SOCCER
In order to be in MLS, the league made it clear that Minnesota United needed a stadium, and the club is apparently one step closer to that goal.
St. Paul will reportedly be the city to house the current NASL club's newest stadium, according to the Star Tribune. It will be built on Snelling Avenue between University Avenue and Interstate 94 in the Midway district, and an ownership group led by Dr. Bill McGuire will pay for the $150 million stadium, which is expected to hold 18,000 people.
A release from the league in July said the focus of building a stadium inside Minneapolis had shifted because a proposal from McGuire did not receive enough support from the city of Minneapolis or the Minnesota state legislature.
MLS president and deputy commissioner Mark Abbott said in July that the club would meet with St. Paul officials. An official announcement on the St. Paul location is expected this week.
Minnesota United plays its NASL home matches at the National Sports Center Stadium, and it is currently in talks with officials from NCS to establish a practice facility there.
"We have been in ongoing discussions with Minnesota United," NCS spokesman Barclay Kruse told the Star Tribune Wednesday. "We've made it clear from the beginning we support their city stadium bid … We are trying to make sure the team lives here as far as training. The team will be here five or six days a week."
What do you think about this development? Think this is a good location for Minnesota United's stadium?
Share your thoughts below.