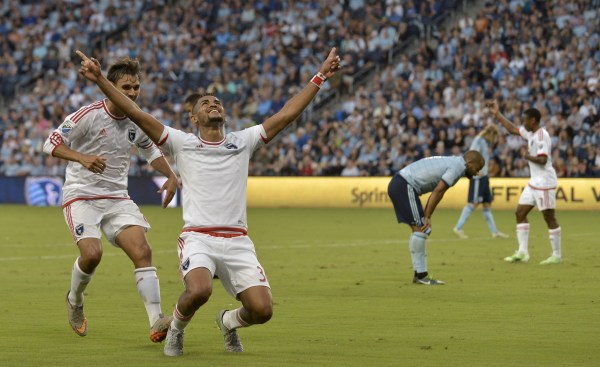 Photo by Denny Medley/USA TODAY Sports
By SBI SOCCER
The San Jose Earthquakes arguably had the most daunting August schedule in MLS, but despite tough opponents, they stepped up and delivered a handful of noteworthy performances.
The Earthquakes defeated the LA Galaxy, Sporting KC and D.C. United in the span of nine days, while also defeating the Colorado Rapids and drawing the Portland Timbers at the beginning of the month.
While San Jose did end up dropping its second match of the month in a 2-1 loss to the Houston Dynamo, their performances against the league's best to date earned them recognition as SBI MLS Team of the Month.
The four wins and draw have helped the Earthquakes fly into seventh in the Western Conference table, and while they are even on points with the Seattle Sounders, the Earthquakes have one less win.
However, San Jose has one game in hand, and the team has a better goal differential, meaning another win can push them into the playoff picture.
The Earthquakes beat out the LA Galaxy and the Columbus Crew for honors as SBI MLS Team of the Month.
Think the Earthquakes were the best team in August or did another stand out to you? Think San Jose can make the playoffs?
Share your thoughts below.