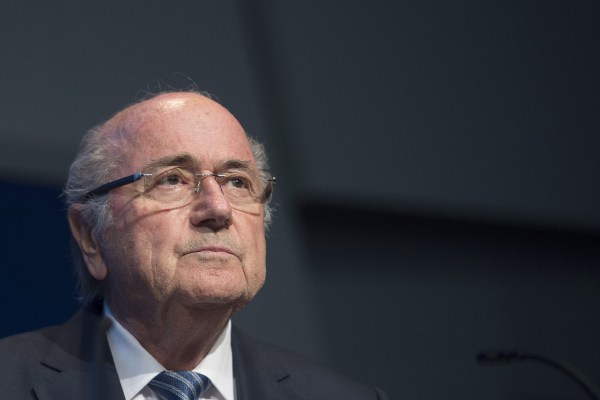 By SBI SOCCER
U.S. Attorney General Loretta Lynch made waves last May when her investigation into FIFA corruption led to mass arrests and the shaking up of soccer's governing body.
On Monday, Lynch made it clear she's not done yet.
Speaking in Zurich, the home of FIFA headquarters, Lynch revealed that she expects more arrests to be made in the ongoing investigation into FIFA corruption.
"We do anticipate pursuing additional charges against individuals and entities," Lynch said in a joint press conference held with Swiss Attorney General Michael Lauber, who unveiled his own investigation into FIFA's business practices.
Lynch did not comment whether FIFA president Sepp Blatter is targeted in this case, but the Swiss Attorney General's Office plans to separately look into a contract from 2005 for the media rights to the 2010 and 2014 World Cups that was signed by the outgoing FIFA president.
According to a report from Reuters, FIFA is suspected to have sold the rights below market value to the Caribbean Football Union (CFU). The CFU's leader, Jack Warner, then allegedly resold them at a higher price.
It was initially reported by Swiss broadcaster Schweizer Radio und Fernsehen (SRF) on Friday that CFU purchased the media rights for $600,000, and that Warner moved the rights to his own company before selling them for an estimated $15-20 million.
This development by Swiss officials marks yet another probe into FIFA, which has been reeling in the aftermath of the May scandal. Blatter has yet to be charged with anything, but Warner has been and has remained in Trinidad & Tobago to avoid facing charges.