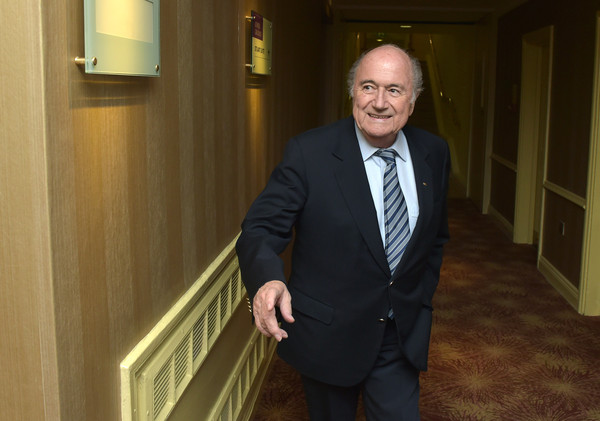 By SBI SOCCER
Sepp Blatter is insisting he has done nothing wrong, and plans to stick around to prove it.
Just days after being made aware that he was under criminal investigation, Blatter came out and said he will remain in his position as FIFA president on Monday. Blatter, who is still expected to step down from his post in February, is currently being investigated by Swiss officials for possible criminal mismanagement and misappropriation of FIFA funds.
"President Blatter spoke to FIFA staff today and informed the staff that he was cooperating with the authorities, reiterated that he had done nothing illegal or improper and stated that he would remain as president of FIFA," said Blatter's attorney in a statement.
Blatter, 79, had his office raided and was investigated last Friday by officials from the office of Switzerland's attorney general. They interrogated him for several hours, took documents and boxes from his offices, and informed Blatter he was under criminal investigation.
"Because of the continuing investigation president Blatter will answer no further questions at this time," concluded Blatter's attorney in the statement.
What do you make of this development? Unsurprised? Do you see Blatter coming out of this in a positive light?
Share your thoughts below.