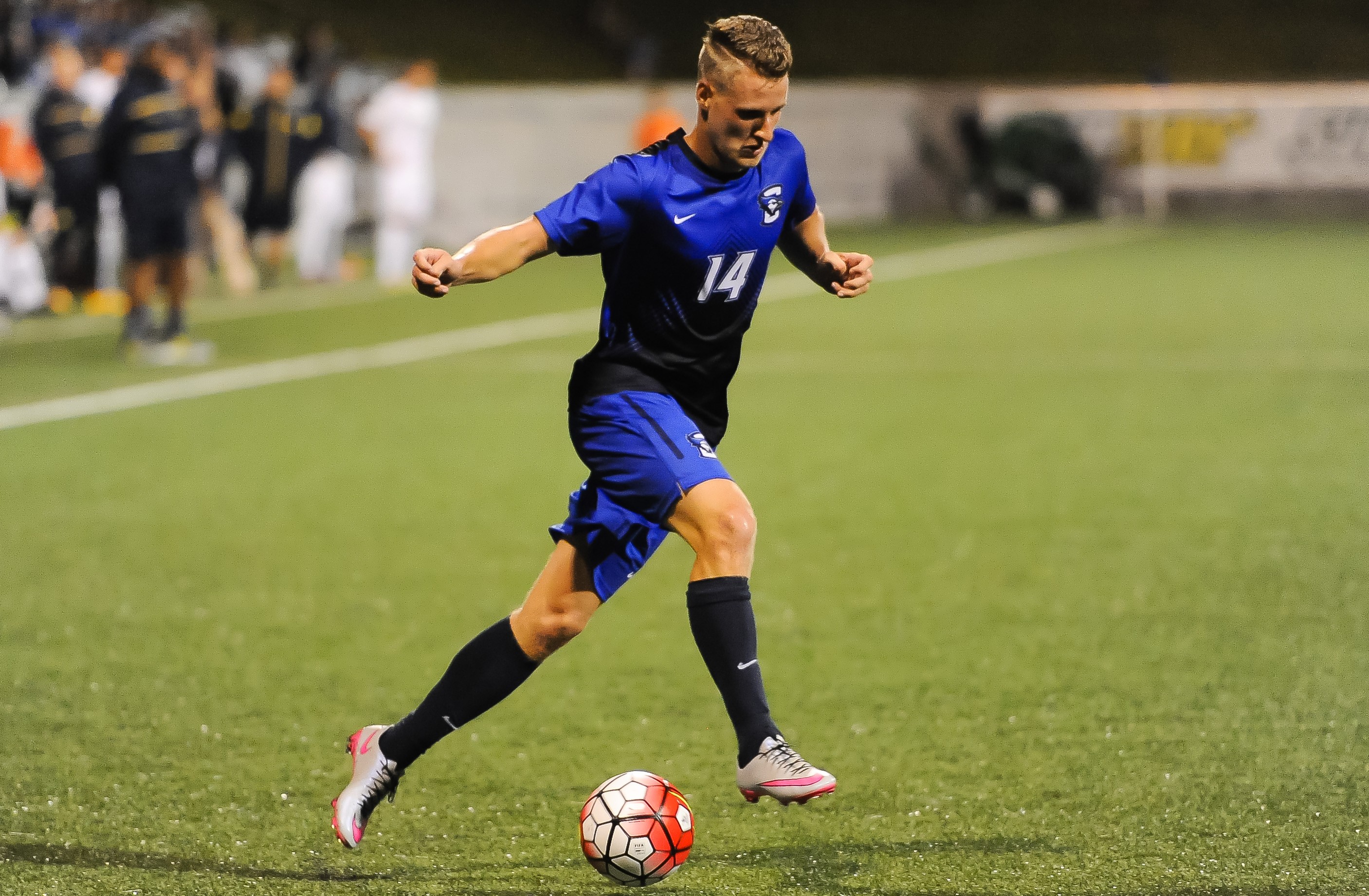 In a college season that has seen more parity than any before it, only one member of the SBI preseason Top 25 has managed to get through the first month of the season unscathed.
That team is Creighton, and now the Bluejays take their turn atop the latest SBI rankings.
Creighton jumped to the top after previous No. 1 Notre Dame stumbled against Xavier. The Bluejays defeated a tough Michigan State site to remove any doubts about whether they should be the top-ranked team in the nation.
This week's rankings feature several newcomers, including Elon, which joins Creighton as the only teams in the Top 25 with perfect records. Old Dominion also made a big jump into the rankings after rattling off four straight victories.
Here is a look at the SBI College Soccer Top 25 for Sept. 18th:
SBI COLLEGE SOCCER  TOP 25
1. (2) CREIGHTON (5-0)
2. (4) NORTH CAROLINA (4-0-1)
3. (5) STANFORD (5-1)
4. (1) NOTRE DAME (4-1-1)
5. (3) VIRGINIA (3-0-2)
6. (6) CLEMSON (4-1-1)
7. (8) WASHINGTON (3-0-1)
8. (7) WAKE FOREST (5-1)
9. (9) AKRON (4-1-1)
10. (12) COASTAL CAROLINA (4-0-1)
11. (16) SAINT LOUIS (3-1)
12. (NR) OLD DOMINION (4-1)
13. (NR) ELON (6-0)
14. PENN STATE (3-1-1)
15. (17) GEORGETOWN (2-2-2)
16. (NR) DENVER (4-0-1)
17.  (10) MARYLAND (3-1-2)
18. (15) OREGON STATE (5-1)
19. (NR) UNC-WILMINGTON (5-0-1)
20. (NR) TEMPLE (5-0-1)
21. (NR) NEW MEXICO (3-1-1)
22. (19) AMERICAN (5-1)
23. (NR) LOYOLA MARYMOUNT (5-1)
24. (14) INDIANA (3-2-1)
25. (24) SYRACUSE (3-1-1)
———-
What do you think of this week's rankings? Think Creighton should be No. 1? Which team are you happy to see recognized with a