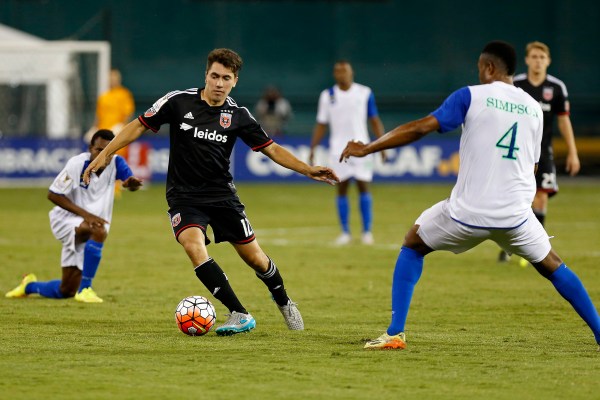 By FRANCO PANIZO
For nearly an hour, D.C. United looked overmatched and on the way to a lopsided defeat.
Then, the MLS club woke up.
D.C. United closed out group play in the CONCACAF Champions League by pulling off a stirring three-goal comeback in the second half to record a 3-3 road draw with Jamaican side Montego Bay United. The result left D.C. unbeaten through four matches in the competition, though it ended the club's perfect run.
Fielding a largely reserve lineup because it had already won Group H and secured qualification to the knockout rounds, D.C. United capped its rally with a dramatic 93rd-minute goal from Michael Farfan. The equalizer was set up by substitute midfielder Perry Kitchen and came after goals from Jairo Arrieta and Kofi Opare in the 59th and 78th minutes, respectively.
D.C. had fallen behind, 3-0, 49 minutes into the match at Montego Bay Sports Complex. Jermaine Woozencroft and Dino Williams scored three minutes apart in the first half, and Williams netted again on a penalty kick after the intermission before D.C. United came out of its slumber to salvage a result.
Ben Olsen's side finished group play with ten points from a 3-0-1 record, scored nine goals, and conceded three times.
What do you think about D.C. United's 3-3 draw with Montego Bay United? Impressed by the resilience that the MLS club's reserve players showed? How do you think D.C. can do in the knockout rounds?
Share your thoughts below.