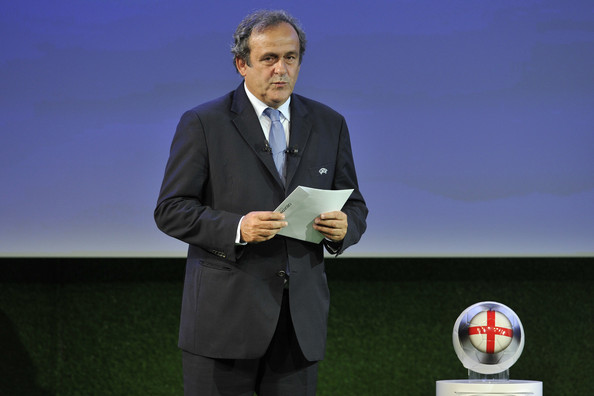 By SBI SOCCER
Michel Platini's role in the latest FIFA scandal remains unclear, but Swiss authorities are in the process of finding out.
The Swiss attorney general said that Platini is being viewed as "between a witness and an accused person", while also revealing that authorities are prepared to raid his office if necessary. Meanwhile, Platini insists that he does not feat an investigation because "I have done nothing wrong" ahead of the Frenchman's proposed FIFA presidential run.
"We did not [question] Mr. Platini as a witness," said Swiss Attorney General Michael Lauber."… we investigated against him as in between a witness and an accused person. If I was satisfied or not, I can't tell you because I would do real big damage to the investigation."
"I will do anything, if I can do something, to clear up what's the real truth and if I have enough elements to go there I could not exclude that I also have to go there."
Here are some more of Wednesday morning's news and notes:
KLOPP TURNS DOWN MEXICO JOB
The Mexican national team's head coaching search turned to one of the most highly-coveted managers on the market, although the two parties were unable to come together.
Guillermo Cantu, the secretary general of the Mexican Football Federation, said Tuesday that the organization approached former Borussia Dortmund coach Jurgen Klopp over the team's managerial position.
"We spoke to his representative," the secretary general told Marcaje Personal, "but he said he is on a sabbatical and it would not be possible now."
Cantu went on to say that Klopp "would be at a short-term disadvantage" due to his unfamiliarity with the team and the language.
ROSSI ACCEPTS NEW DEAL WITH FIORENTINA
Giuseppe Rossi is set to remain with Fiorentina, and he's taking a pay cut to do so.
Rossi, whose contract was set to expire after next season, has re-signed with the club in a more performance-based deal. Rossi is still in the process of regaining his spot in the starting lineup following a slew of injuries that kept the forward out for roughly 15 months.
"ACF Fiorentina and Giuseppe Rossi announce that they have reached an agreement for the renegotiation of the player's contract," the club said in a statement, "which expires on 30 June 2017.
"The new contract includes altered economic terms, with a reduced fixed salary compensated by increased variables tied to appearances and goals."
QUICK KICKS
Former Brazil and current Guangzhou Evergrande manager Luiz Felipe Scolari has paid $3.4 million in back taxes in Portugal. (REPORT)
Iker Casillas says his feud with Jose Mourinho is "in the past". (REPORT)
Andres Iniesta has suffered a right hamstring injury that is set to keep the Barcelona midfielder out of action. (REPORT)
Manchester United and Manchester City have been cleared to play home games on the same night. (REPORT)
Sami Kehdira is set to make his Juventus debut against Sevilla in Wednesday's Champions League clash (REPORT)
—
What do you think of the latest news coming from the FIFA scandal? Who do you see Mexico going after? What do you expect from Rossi this season?
Share your thoughts below.