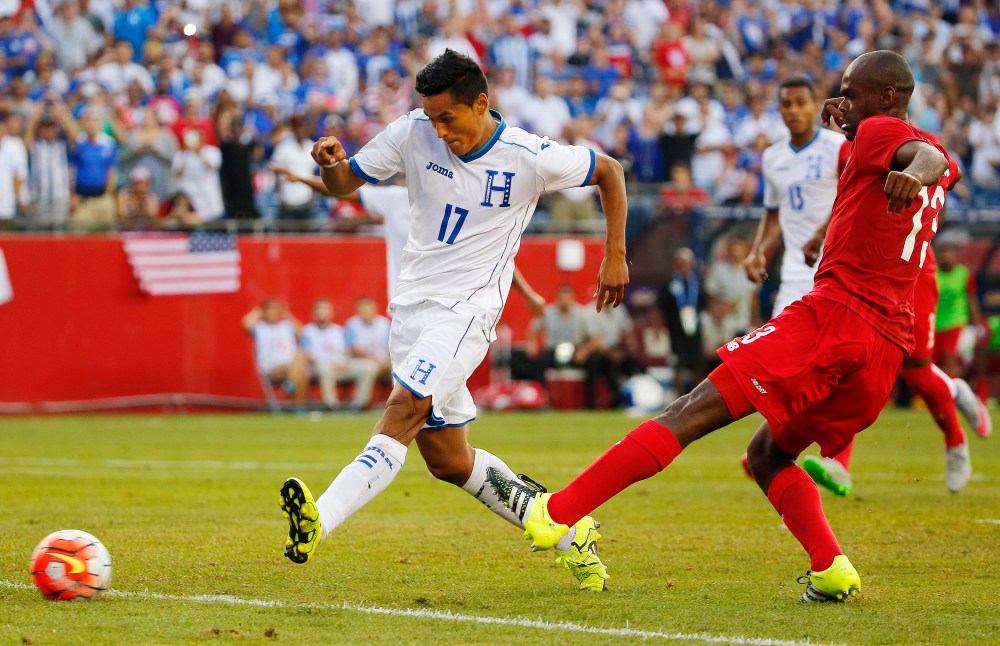 Andy Najar will not be suiting up again for the Honduran national team in the near future.
Najar issued a statement on Monday stating that he was taking a leave of absence from Honduras due to personal reasons. While Najar did not go into much detail about that and asked for privacy regarding the matter, the 22-year-old winger revealed that he was having "family problems" that he needed to tend to.
"Up until now, because of my commitments to my club and country, I haven't been able to resolve them," said Najar. "These problems haven't allowed me to be the best I can be as a professional, and for that reason I do not feel like I'm in the best condition to play in the upcoming games for the national team.
"For those reasons, I have informed (the Honduran federation) that for now it should not call me up."
Najar also shot down the notion that his absence was due to outside pressures from his club, RSC Anderlecht.
"Those reports and rumors are false," said Najar. "The club has always backed me professionally as well as personally. For example, during my participating in the CONCACAF Gold Cup, the medical staff suggested that I have a surgery to recover from an injury.
"I took the decision to wait and played in the Gold Cup, and the club fully supported me anyway."
The loss of Najar nonetheless is big blow to Honduras, which is set to begin play in the fourth round of CONCACAF World Cup qualifying next month. Honduras is in a difficult group that includes Mexico, El Salvador, and Canada, and has to finish as one of the top two teams in order to advance to the final round of qualifying.
What do you think of Najar taking a leave of absence from Honduras? Think the Central American nation will be fine without him? How would you feel if a U.S. Men's National Team player took a leave of absence for the same reasons?
Share your thoughts below.