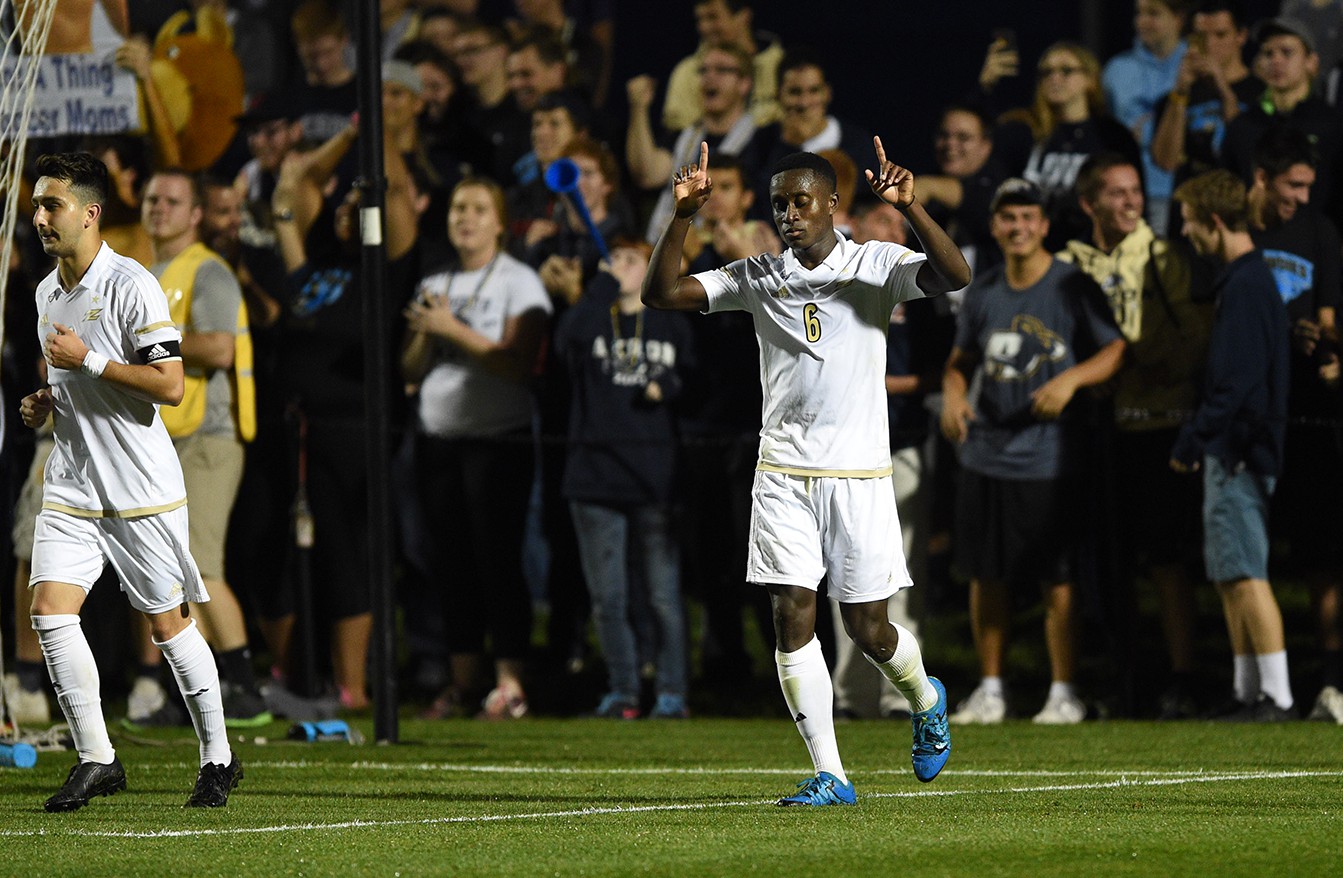 The ACC continued to show its dominance this week in college soccer, but one familiar threat in the conference is starting to struggle while a Mid-American side continues to look unstoppable.
SBI No. 7 Akron posted an impressive 4-1 win against Big Ten side Michigan State Wednesday, as junior Victor Souto scored a hat trick from the penalty spot while sophomore Sam Gainford a goal of his own.
Sophomore Richie Laryea, who is having a breakout year with the Zips and has scored nine goals thus far in the 2015 season, proved to be a handful once again. He forced the first penalty against the Spartans and eventually claimed his fourth assist of the year on Gainford's goal.
While Akron is on a seven-game win streak, ACC power Notre Dame can't seem to secure a win. The Fighting Irish have only won once in their previous five games. Despite Notre Dame's 1-1 tie with Northwestern Tuesday, the majority of the conference's top teams cruised to another victory during the week.
No. 5 Wake Forest used the momentum of beating No. 2 North Carolina over the weekend to pummel Georgia State, 5-0, No. 4 Clemson topped Georgia Southern, 3-1, and the Tar Heels punished Campbell, 6-1, on the road.
Here is a rundown of the results from college soccer's top teams during the week:
MONDAY
(11) Coastal Carolina 2, (17) Hofstra 1. (RECAP)
(22) North Carolina State 2, Appalachian State 1. (RECAP)
TUESDAY
Campbell 1, (2) North Carolina 6. (RECAP)
(4) Clemson 3, Georgia Southern 1. (RECAP)
(5) Wake Forest 5, Georgia State 0. (RECAP)
Northwestern 1, (6) Notre Dame 1. (RECAP)
(13) Syracuse 2, Hartford 2. (RECAP)
Duke 2, (15) Elon 1. (RECAP)
(25) Maryland 1, Delaware 2. (RECAP)
Liberty 0, Radford 3. (RECAP)
Indiana 2, Louisville 1. (RECAP)
WEDNESDAY
(7) Akron 4, Michigan State 1. (RECAP)
(21) UNC-Wilmington 0, (10) Old Dominion 1. (RECAP)
(12) South Florida 3, UCF 1. (RECAP)
(19) SMU 3, Tulsa 2. (RECAP)
(20) UC Santa Barbara 2, UC Davis 1. (RECAP)
(24) Ohio State 1, Cleveland State 0. (RECAP)