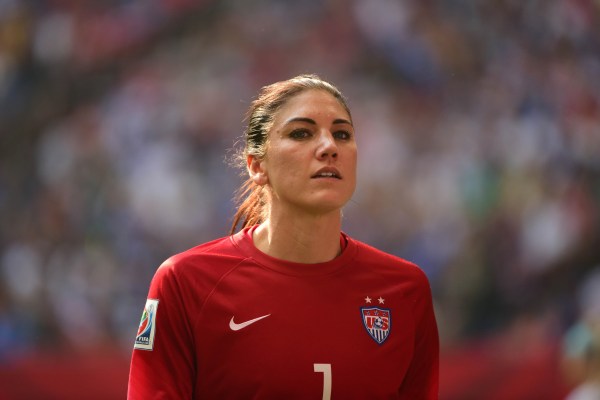 Photo Anne-Marie Sorvin/USA TODAY Sports
By SBI SOCCER
U.S. Women's National Team goalkeeper Hope Solo attempted and apparently succeeded in putting domestic violence charges behind her, helping the team lift the Women's World Cup in July.
The charges are back, though, and Solo's personal life is once again in the spotlight.
Solo will face charges of domestic violence after a Washington state appeals court reversed a previous decision made by a lower court, according to ESPN. The case involves an alleged physical dispute that occurred between Solo and her nephew and half-sister on June 21, 2014.
According to police at the scene, Solo was intoxicated and uncooperative. Solo was also forced to the ground after attempting to pull away from the officers. She was then arrested and charged with two counts of domestic violence.
Charges were dismissed in January, but following another incident, one that involved Solo's husband, Jerramy Stevens, being arrested for drunken driving while the goalkeeper was in the passenger's seat, U.S. Soccer took action. Solo was suspended 30 days from the USWNT.
No current timetable is in place for Solo's new trail.
What do you think of this development? Think the court's decision was correct? How does this impact Solo's future with the USWNT?
Share your thoughts below.