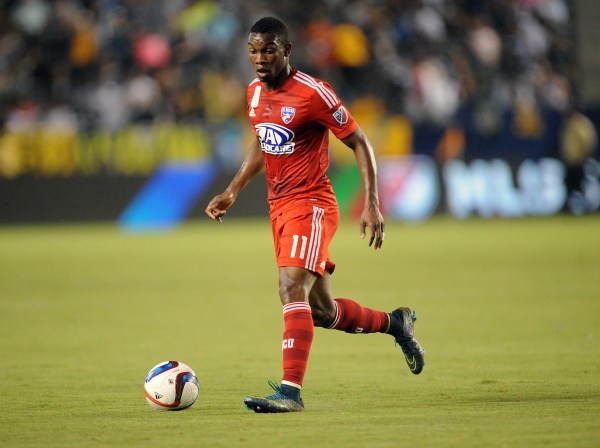 photo by Gary A. Vasquez/USA Today Sports
By FRANCO PANIZO
More countries will now be able to watch MLS. Just in time for the playoffs, too.
MLS announced on Monday that it has partnered with Fox Sports Latin America to televise live league games in Mexico, the Caribbean, Central America, and all of South America except Brazil. The two sides have agreed to a deal that runs through 2018, and it raises the amount of countries and territories that MLS can be viewed in to 120 across the globe.
The partnership will see Fox Sports Latin America telecast two MLS regular season matches a week, half of the playoff games, and the MLS All-Star Game and MLS Cup final in alternating years. A weekly highlights program will also be included.
"This significant agreement with Fox Sports Latin America creates an opportunity for MLS to reach millions of passionate soccer fans on one of the premier sports networks in Latin America," said Gary Stevenson, president and managing Director of MLS Business Ventures. "With recent signings of top players from Latin America and the world, interest in MLS is higher than ever and this partnership will bring fans closer to stars, like Giovani Dos Santos, Kaká, Clint Dempsey and Sebastian Giovinco every week."
MLS has made other similar TV announcements throughout the year, including with Sky Sports in the United Kingdom and beIN Sports for coverage in Southeast Asia and Australia.
The league also agreed to a deal with Globosat in Brazil this past spring, which is why the South American country is not part of this agreement with Fox Sports Latin America.
—–
What do you think of MLS striking this deal? How much does this exposure help the league, especially since this partnership will telecast games in Mexico and South America? Like how aggressive MLS has been with these type of agreements this year?
Share your thoughts below.