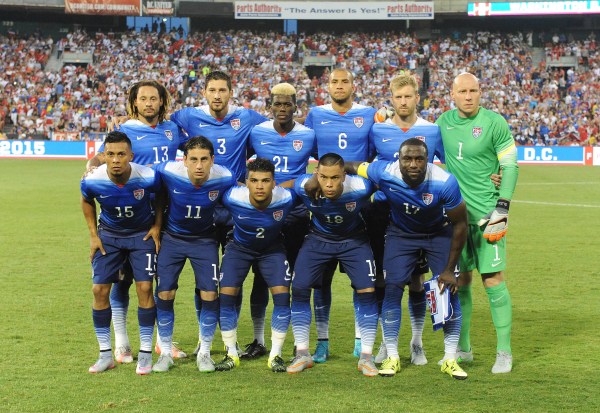 Photo by Brad Mills/USA Today Sports
By SBI SOCCER
The U.S. Men's National Team and Mexico are preparing for arguably the most important 2015 meeting in CONCACAF on Oct. 10, but as of Thursday, FIFA's ranking system continues to be unimpressed with the two sides.
FIFA updated its world rankings Thursday morning, and the USMNT dropped one spot into 29th place, while Mexico also fell into the 27th spot.
Among the top teams, Spain made the biggest climb, rejoining the top 10 in the world by jumping five spots into sixth. Germany overtook Belgium to claim second, and Argentina remained in first. In total, 14 of the top 20 nations are a part of the UEFA.
Many teams from CONCACAF did not fare so well in October's installment of the rankings, as Costa Rica dropped three places into 42nd, Jamaica fell five places into 57th and Trinidad and Tobago also slipped five place into 59th.
What do you think of the USMNT's drop in the rankings? Think they are ranked too high? Too low?
Share your thoughts below.