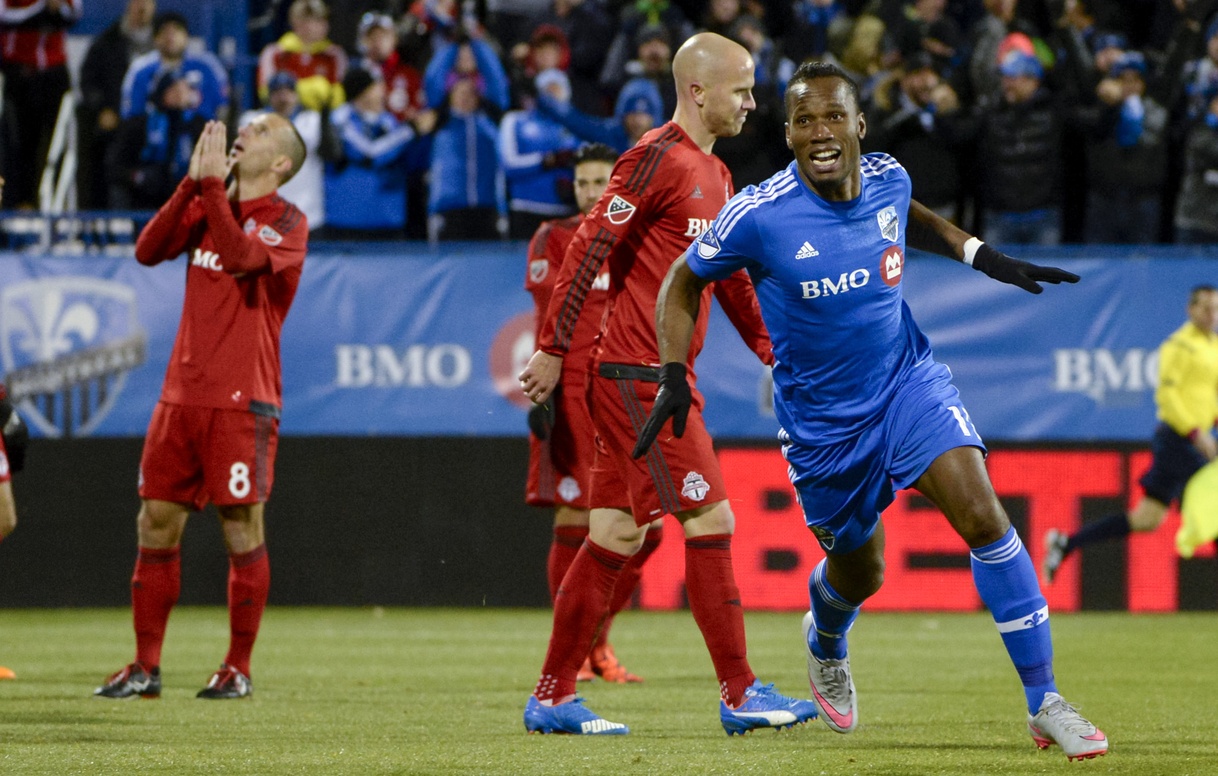 It was billed as a clash between star-studded Canadian powerhouses, but only one side showed up to play Thursday night.
The Montreal Impact ran rampant in the first half, toppling Toronto FC, 3-0, to advance to the Eastern Conference semifinals. The win comes just days after the Impact topped their Canadian rivals, 2-1, to close the regular season.
With the win, the Impact book a series with the Columbus Crew, which kicks off at Stade Saputo on Sunday.
The Impact's first goal of the evening came in the 19th minute, kickstarting the theme of TFC defensive collapses.
After winning the ball deep in their own half, the Impact broke through Ignacio Piatti, who took full advantage of space down the right of the field. With TFC defender Jackson caught upfield, Piatti spotted a darting Bernier, who split two defenders before finishing first time for the first Impact goal of the evening.
Calamity struck just 15 minutes later as a Josh Williams slip on the ball put Piatti through. The Argentinian playmaker slotted his shot to the far post, pushing the lead to 2-0.
The Impact then made it three in the 39th minute through Didier Drogba, whose finish proved to be his 12th in as many games.
Played in by Dilly Duka, Bernier appeared destined for his second goal of the evening before seeing his chipped effort cleared off the line. Bernier recovered the rebound before sending a cross to the far post to Drogba, who hammered a first time shot to send TFC to the locker room down by three.
Throughout the first half, Sebastian Giovinco was held in check save for a ninth minute save from Evan Bush. Bush came up big on a Michael Bradley from a Giovinco free kick, but the Reds were generally held quiet throughout the opening stanza.
The second half didn't prove much better, as TFC failed to ever truly threaten the Impact en route to the 3-0 defeat.