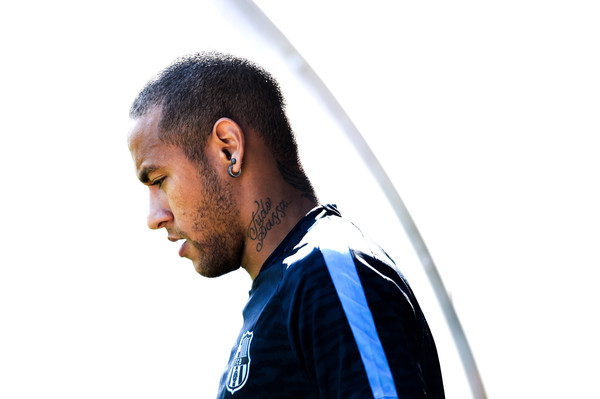 By SBI SOCCER
Neymar won't be suiting up for Brazil so soon, as sport's highest court decided to keep him off the field for two games Friday.
The Court of Arbitration for Sport, based in Lausanne, Switzerland, ruled that Neymar must serve the remaining suspension he initially received during the 2015 Copa America in June — a four-game ban. The decision means that the Barcelona star will miss Brazil's first two World Cup qualifying matches for the 2018 tournament in Russia.
The Brazilian football federation wanted his suspension to only be applied during the next Copa America tournament, but the national team will now have to deal without one of their most important pieces against Chile on Oct. 8 and against Venezuela on Oct. 13.
Here are some more news and notes:
BALLON D'OR LIST REVEALS SURPRISING INCLUSIONS
The Ballon d'Or will likely be given to one of a handful of serious candidates, but who's included in the running and who's not has some people turning their heads in disbelief.
While Italian goalkeeper Gianluigi Buffon was not included on the extended Ballon d'Or list, revealed Friday, Arsenal goalkeeper David Ospina was. As expected, Lionel Messi, Cristiano Ronaldo, Zlatan Ibrahimovic made the cut with other elite players, but some names included on the list are Massimo Luongo, Eduardo Vargas and Christian Atsu.
Philipp Lahm, Mesut Ozil, David Silva and Marco Reus are some of the names surprisingly not included on the list.
WENGER AGITATED WITH ENGLISH MEDIA

Following Arsenal's UEFA Champions League loss to Olympiacos Tuesday, head coach Arsene Wenger was criticized for choosing David Ospina as the team's goalkeeper.
When the Gunners boss was asked again about the issue in the lead-up to Sunday's English Premier League game, he did not want to hear the same story and lambasted the English media.
"Do not come always back with that same story. I think you lack a bit of creativity in the press at the moment and you follow a bandwagon," Wenger said when asked who he will start in goal Sunday. "It's very, very, very, very boring. I don't go along with that. If you have an interesting question I will answer but apart from that let's not always come back to the same story."
"We lost (Tuesday) because we didn't defend well," he added. "Yes, the keeper made a mistake but we could still have won the game because of that."
Wenger said that no matter who he starts in goal against Manchester United on Sunday, they won't be the problem because both Ospina and Petr Cech are good goalkeepers, according to the Arsenal boss.
QUICK KICKS:
Vincent Kompany, Gael Clichy, Fabian Delph, Samir Nasri and Yaya Toure are injured and will miss Saturday's EPL match against Newcastle. (REPORT)
Chelsea forward Diego Costa left off of Spanish national team roster for upcoming Euro 2016 qualifiers. (REPORT)
Jose Mourinho calls Chelsea's season to date "the worst period in my career, with the worst results in my career." (REPORT)